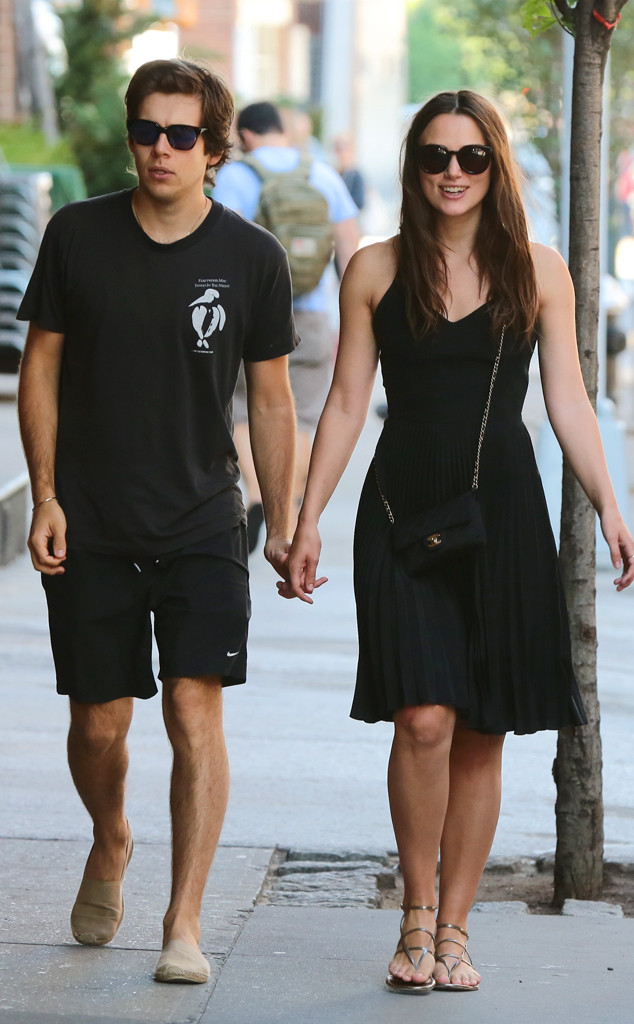 NIGNY / Splash News
New mom Keira Knightley is all smiles!
The 30-year-old actress showcased a slim post-baby body and looked radiant in a gorgeous black, knee-length dress with a pleated skirt as she strolled with her musician husband James Righton, 32, and her mother—playwright, novelist and former actress Sharman Macdonald—in New York City on Wednesday, marking one of her first public appearances since giving birth to her first child, daughter Edie.
Knightley, who was photographed smiling while holding hands with her hubby, paired her look with gold, strappy, flat sandals.
"Also, I have to say, as a woman, you hate certain parts of your body," Knightley recently told Elle magazine. "You go through those periods where you look in the mirror and you think, 'Oh, if only I had different legs or arms' or whatever. You go through pregnancy and labor and then feeding the kid and you go, 'Wow, my body is totally amazing, and I'm never going to not like it again, because it did this, and this is f--king extraordinary.'"