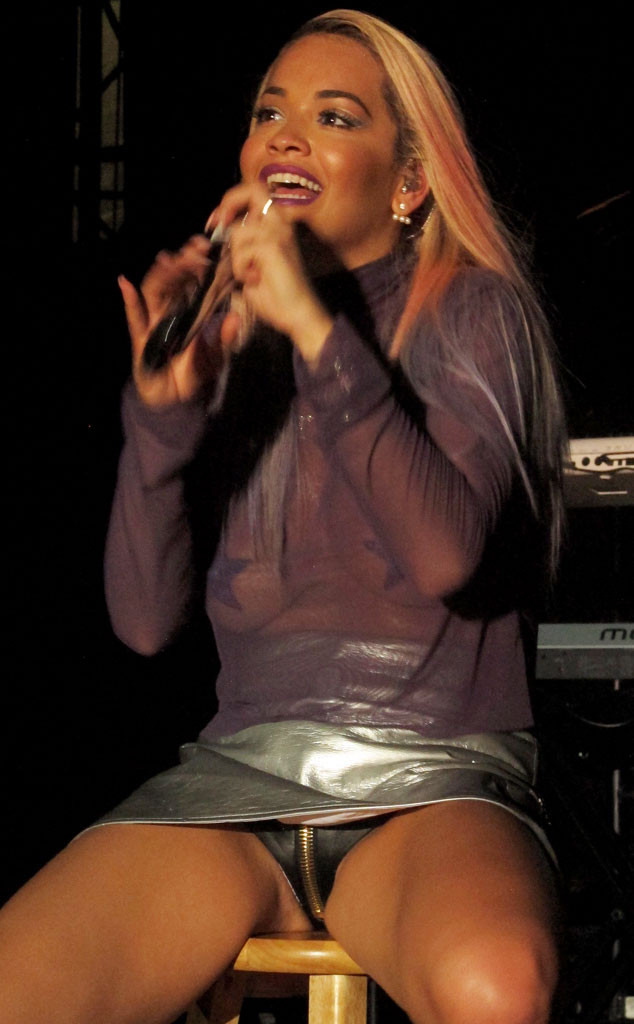 London Entertainment /Splash
Rita Ora better zip it up, literally.
The "Body on Me" singer performed at Los Angeles' El Rey theater Wednesday and accidentally gave concertgoers more than they bargained for! While sitting on a stool, Ora went spread eagle and revealed her insane underwear—or shall we say zipper crotch? The British beauty was wearing leather panties complete with a zipper in that area. Unclear how comfortable those may or may not have been.
But her undergarments were just part of a slightly NSFW outfit. Ora also donned a sheer top completely with purple, star-shaped nipple pasties. She paired her barely there top with a metallic silver miniskirt and white sneakers. At least her feet were comfortable! Ora's tresses were also making a statement, as she has dyed her long locks to resemble a rainbow with pink and blue hues.