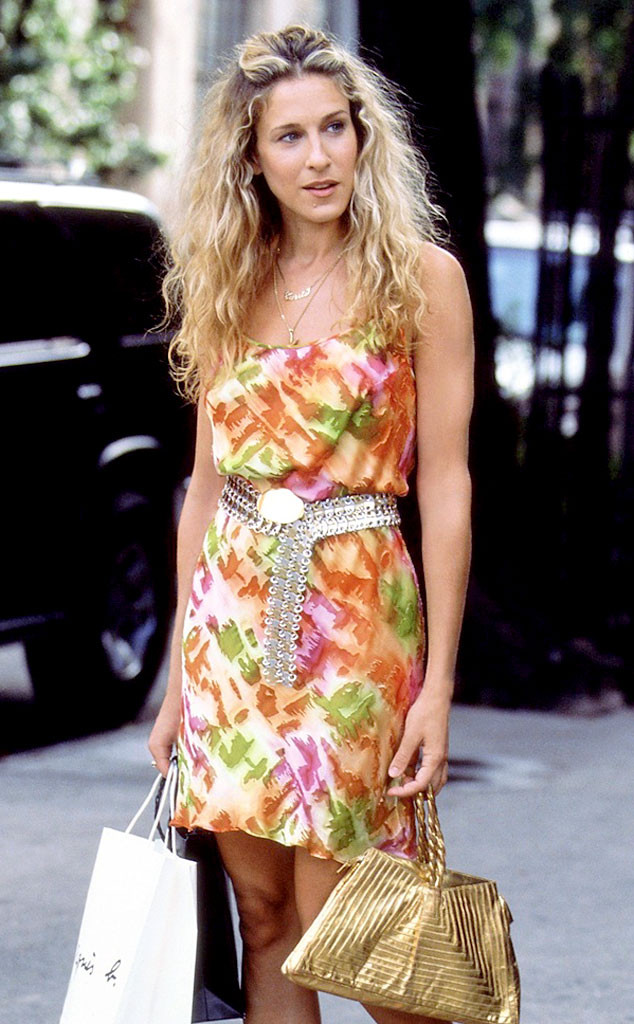 HBO/Craig Blankenhorn
Apparently, that giant photo of Sarah Jessica Parker almost didn't end up on the side of that New York City bus.
Sarah Jessica Parker almost didn't star in Sex and the City...by choice, according to Seth Rudetsky. In his weekly column posted on Playbill this week, the Sirius XM radio host and Broadway performer, who recently performed with the actress and her husband Matthew Broderick in the Broadway @ Town Hall show in Provincetown, Massachussetts, talked about what he said she told him regarding her concerns about the HBO hit series.
"We, of course, talked about Sex and The City and turns out, she was reluctant to do the pilot because she didn't really want to do a series," Rudetsky wrote. "However, she loved the script so she filmed it and then forgot about it. Months later, she found out the show was picked up and she completely wanted to get out of it. I mean, completely. She really didn't want to be tied down to one job because she loved going from gig to gig and being, what she called, a 'journeyman.'"