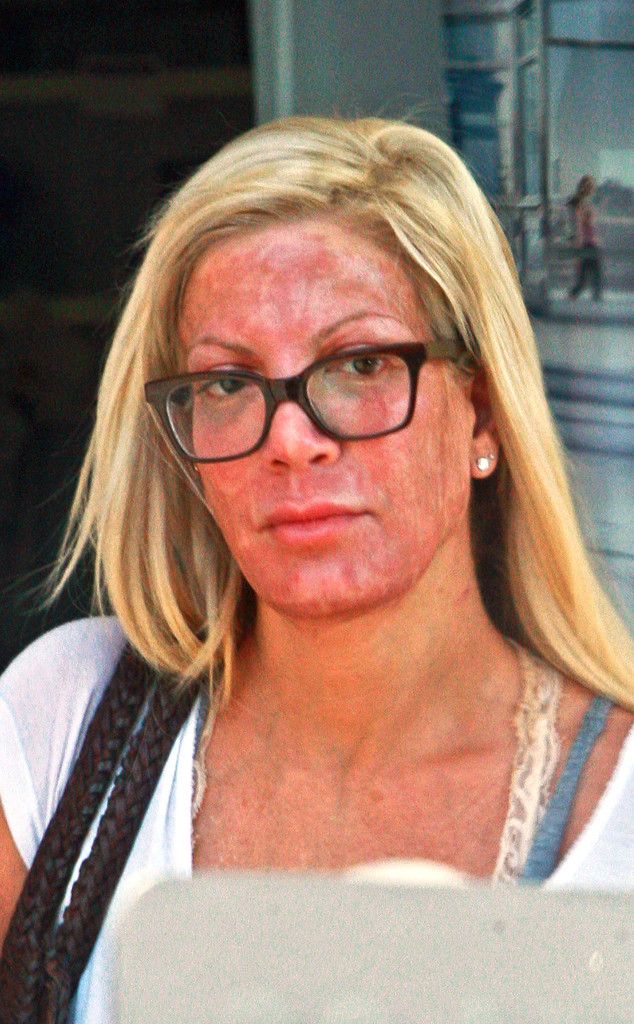 Boss/blink-news.com
Tori Spelling went to the spa over the weekend, but she came out looking anything but relaxed.
The 90210 alum left Calabasas Medical Spa with a very blotchy and very red face. Spelling underwent three procedures at the medical spa: a chemical peel, a microdermabrasion facial and eyebrow wax. Anybody else having flashbacks to the episode of Sex and the City when Samantha gets a chemical peel?
Ouch.
The 42-year-old, who seems to be very interested in keeping her youthful glow, departed the building with a visibly irritated face, but an insider told The Daily Mail that it should calm down in a little while. "It's pretty normal for the skin to look red and angry at first, but that should settle down within a few hours if [she] stays out of the sunlight," the source explained.