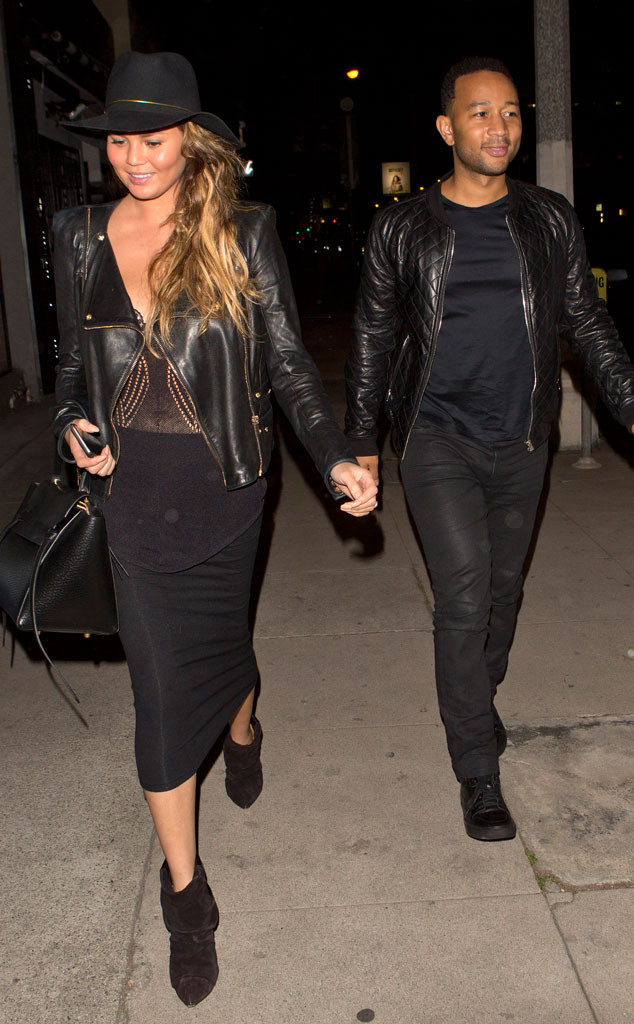 SPW / Splash News
Chrissy Teigen and John Legend's relationship is so adorable, someone should make a sitcom out of it.
Oh wait, someone is making a sitcom out of their relationship! Maybe. There are rumors floating around that a show based on Chrissy and John themselves is coming to ABC. And why are there rumors? Because current Black-ish creator Kenya Barris told BuzzFeed that he's developing a sitcom inspired by the couple, who would serve as producers. Of course the show has to first come to fruition and then be picked up by the network for anyone to actually watch and enjoy it, but the rumors are enough for us to start fantasizing about what it would be like.
Because Chrissy and John are such a multi-faceted and fascinating couple, there are a lot of ways a potential TV show could go. It could focus on how they met on the set of his music video. It could focus on how they cook the most delicious meals in the world. Or it could just be 30 minutes of pictures of the couple flashing onscreen and all of America would watch that because they're so beautiful. But don't worry! Because obviously we have some ideas for which moments should make the final cut of this sure-to-be-amazing sitcom.