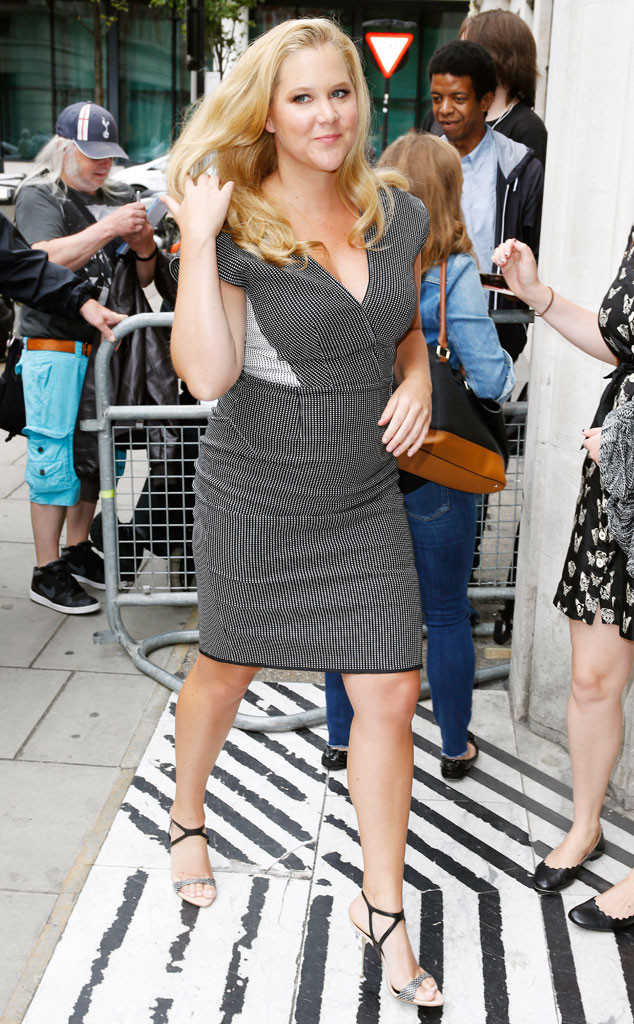 Neil Mockford/Alex Huckle/GC Images
Amy Schumer has a great Twitter feed. She shares random moments from her life ("What About Bob is on. See you never."). She shares videos of random moments from her life, like that time she ran across a squirrel eating a Dorito. It's pretty much exactly what you'd expect Amy Schumer's Twitter feed to look like.
Until now. Now she just upped the game.
It all started, as awesome Twitter exchanges often do, with a mean comment disguised as a good-natured joke. The user @vickytweetsnow posted the following along with a picture of the American Gothic painting: "I think I have revealed a genealogy line for @amyschumer. The American Gothic lady could be an ancestor. #NoDisrespect."