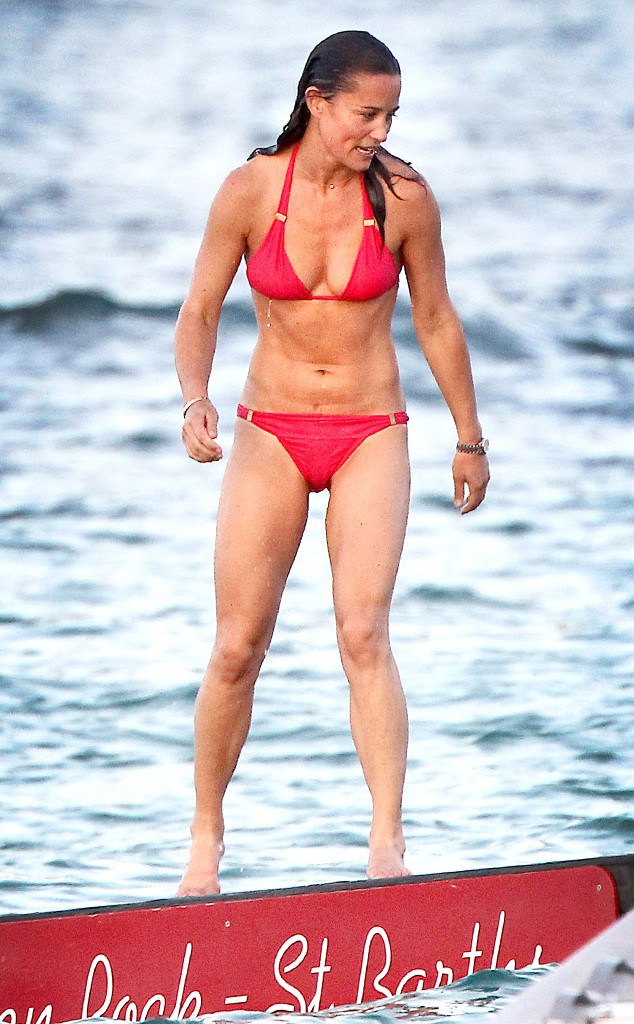 Splash News
It's official: Pippa Middleton is one fit woman.
We know she has always been active, participating in charity bike rides, marathons and other athletic events. But little did we know just how chiseled her body really is! All of that exercise is paying off because Kate Middleton's sister put her rock-hard bikini body on display in St. Barts.
On vacation with her family in the Caribbean island, Pippa looked relaxed and carefree as she enjoyed the warm ocean temps. Also with her was her mom, Carol Middleton, and brother James Middleton. All eyes were on Pippa, however, as she looked incredible in her red-hot bikini.
But it's not just marathons and other highly competitive athletic events that have given her such toned muscles. Pippa also keeps up with her tennis game and Pilates as well as going for runs on her downtime. Even when she isn't training for an event she still makes sure she gets in her routine!