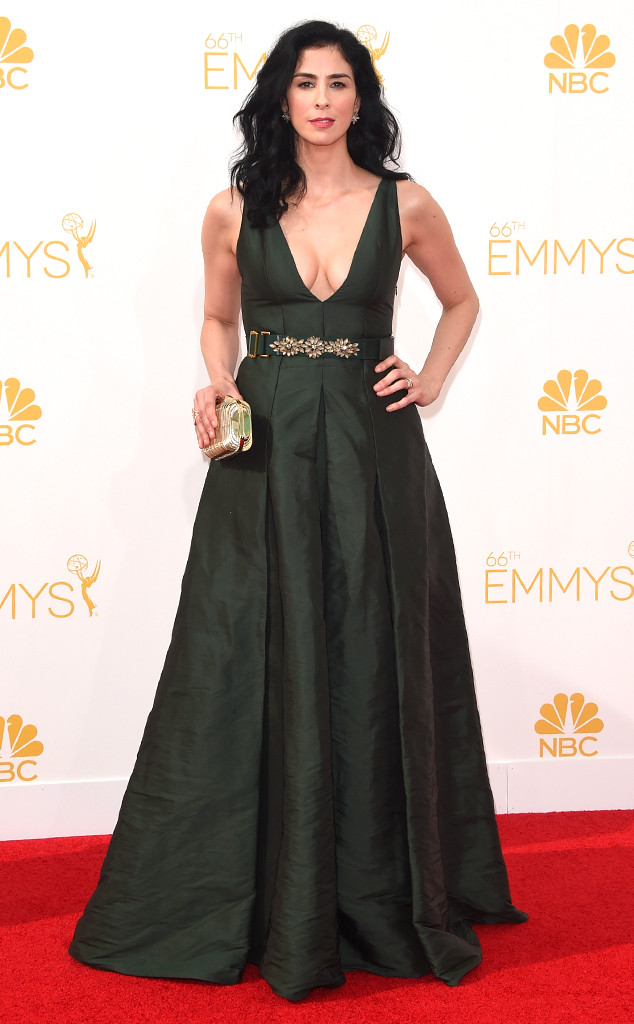 Frazer Harrison/Getty Images
Sarah Silverman's mother, Beth Ann O'Hara, has died at age 73.
The comedienne tweeted a throwback picture of her mom Monday. "Wednesday morning my mom died," she informed her 6.76 million Twitter followers. "She was a know-it-all in overalls & two different colored socks. And defiantly, no bra."
Silverman, the youngest of five kids, described her late mother as "the woman who, when I was little, gave me detailed directions to a restaurant ladies room then secretly watched as I found my way to it on my own. The woman who went back to college at 42, and skinny dipped in ponds, and told me never to protect myself from a broken heart because it was so very worth the pain to get to experience love."
O'Hara was surrounded by her children and grandchildren at the time of her death.
A public memorial service and private burial were held Friday. In lieu of flowers, O'Hara's family has asked that donations be made to either Doctors Without Borders or the American Jewish World Service.