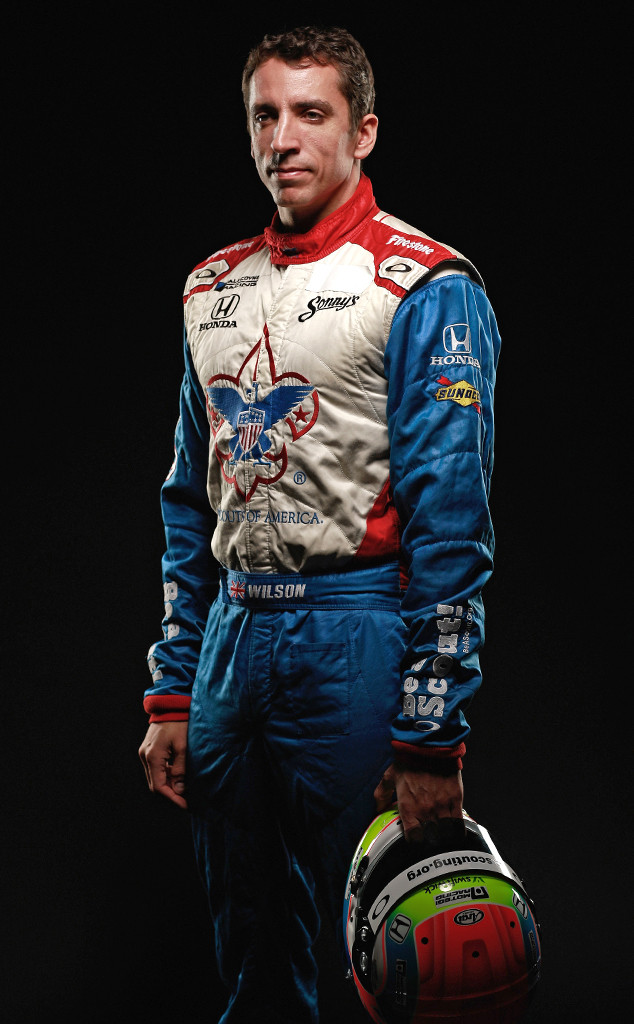 Chris Trotman/Getty Images
After suffering a severe head injury during Sunday's IndyCar race at Pocono Raceway, E! News has learned that Justin Wilson has passed away.
The 37-year-old British driver was airlifted to nearby Lehigh Valley Health Network Cedar Crest Hospital immediately following the serious crash, which occurred during the closing laps of the race.
The incident took place with 21 laps left when the race's leader, Sage Karam, spun out in the first turn, causing debris to fly out from his car.
Immediately after the debris hit the track, Wilson veered off the course and hit the inside wall head-on.
Karam was released from the hospital the same day after sustaining injuries to his right heel and left wrist.
Upon learning of Wilson's death, he tweeted the following heartbreaking message: "I can't find the proper words to describe the pain and sympathy I feel for Justin and his family."