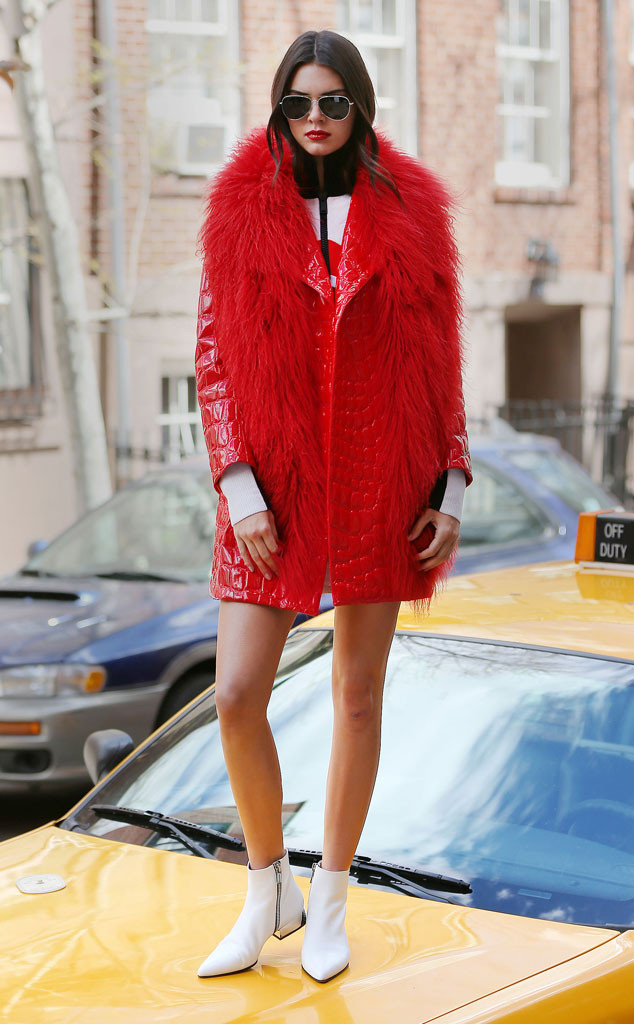 XactpiX/Splash
It's a bird...it's a plane...nope, it's Kendall Jenner!
Remember when we saw Kendall on set (or on cab, really) for a mysterious Vogue shoot back in July? Well, now we know what she was doing—and it was just a bit of magic (no big deal). The E! star-turned-supermodel is fronting a series of superhero-themed videos for Vogue in collaboration with Estée Lauder, the first of which shows her conjuring chic outerwear and accessories from thin air, with a new vid set to be released by Vogue every day this week.
Other powers teased for the series include Kendall "throwing boulders, controlling time, and moving objects with the snap of her manicured fingertips," according to the fashion tome's site. Kendall has, of course, been the face of Estée Lauder since 2014, appearing in a few film shorts since the start of her ambassadorship.