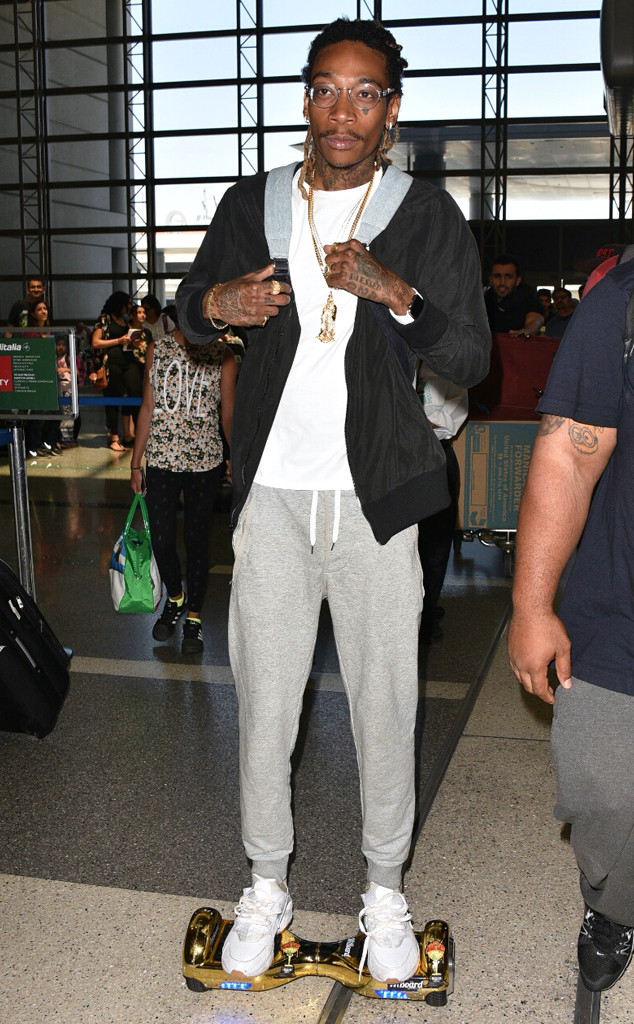 MONEY$HOT/Splash News
Wiz Khalifa loves his hoverboard.
He loves his hoverboard so much he'll go to jail for it. Okay, so he didn't actually go to jail this time, but he was restrained at LAX for refusing to step off his hoverboard and use his feet instead. And you know what he have to say about that? Bravo, Wiz Khalifa, bravo.
Because isn't it true that evil persists when good men do nothing...about hoverboards. Wiz is a man of principal, and he will not renege on his principals without a fight. In this case, his principal was that he should be allowed to ride his hoverboard wherever and whenever he damn well pleases, because hoverboards are the future, man. It's clearly the fault of LAX security that they failed to recognize the hoverboard's most important role in our nation's fabric. Which is why Wiz decided to take to Twitter to enlighten them—and the rest of the world.