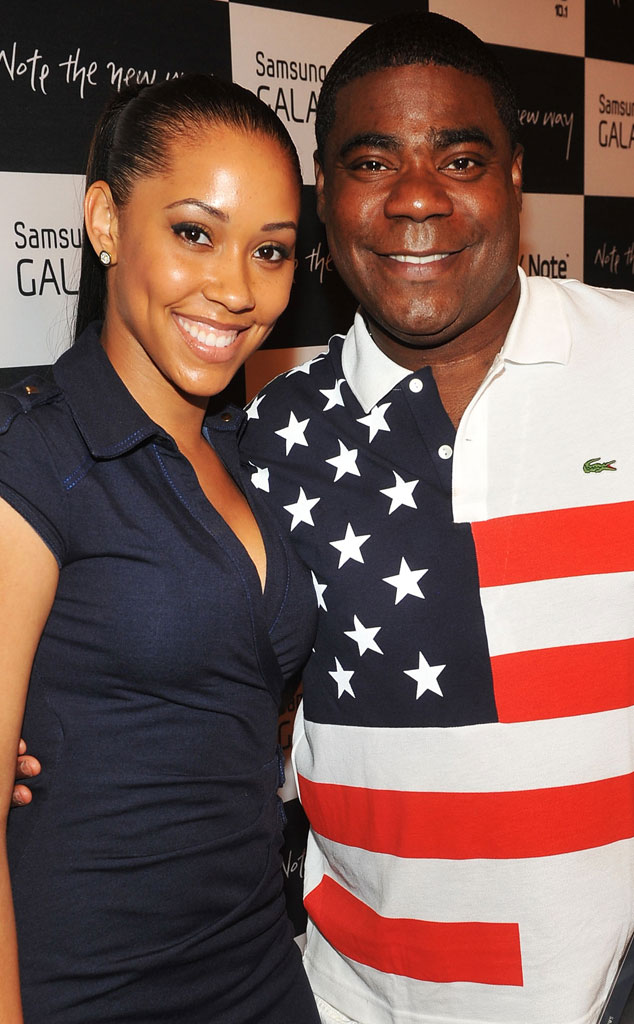 Congratulations are once again in order for Tracy Morgan!
The Saturday Night Live and 30 Rock alum married his long-time fiancée Megan Wollover Sunday night in an emotional ceremony, his rep confirmed to People.
It's a special moment for the couple who has become even stronger after Morgan was involved in a horrific highway crash that left him fighting for his life.
"After almost losing Tracy last year, I am so grateful to finally be married to the love of my life," Wollover told the publication. "We have been through so much and our love is stronger for it."
Almost one week ago, the twosome celebrated their upcoming wedding with joint bachelor and bachelorette parties. Close to 25 of their nearest and dearest friends enjoyed a bowling night out at Lucky Strike.