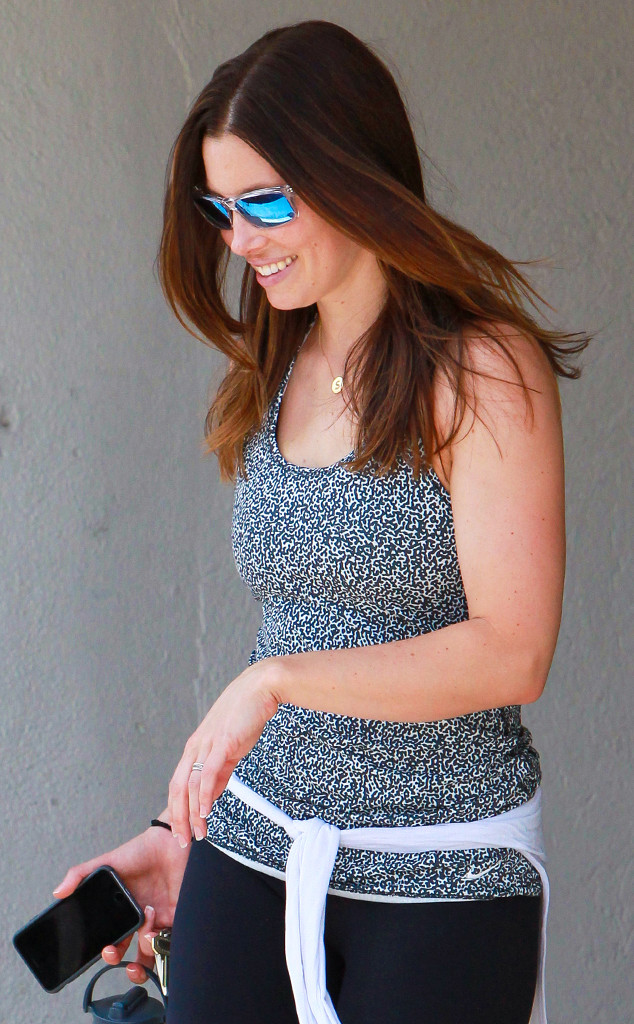 RMBI/AKM-GSI
Jessica Biel debuted an amazing post-baby body back in May, more than a month after giving birth to her and husband Justin Timberlake's first child, son Silas Randall Timberlake.
And she also looked fantastic while heading to the gym last week (see above).
So how did she do it? The 7th Heaven alum's longtime personal trainer, Jason Walsh, told E! News exclusively on Friday that he has been working with the actress about two to three times a week.
Walsh made his comments at the opening of his new fitness studio, Rise Nation, in West Hollywood, California During a 30-minute class there, a person could burn between 500 and 800 calories.
"This is a great for post-baby...Rise Nation is fantastic," he told E! News. "Mothers, after having the kid, they really need to pay attention to the breastfeeding and stuff like that. She can't really lose everything 'cause she is breastfeeding. It's going to take a while. At least here, we aren't doing too much. She can kind of go at her own pace and it's fantastic."