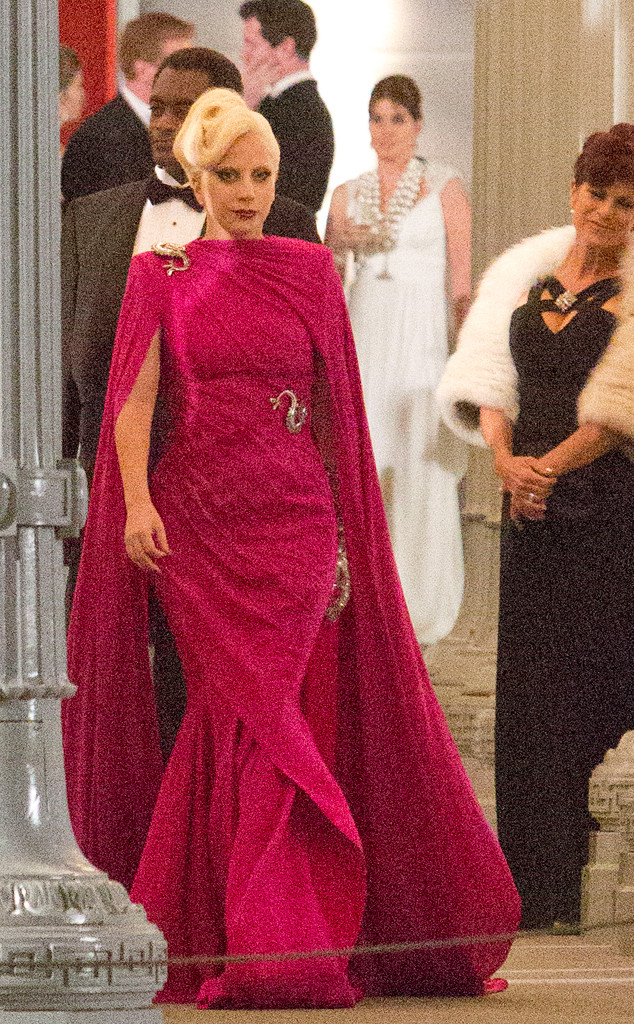 SPW / Splash News
Lady Gaga knows a thing or two about making an entrance (see the meat dress and that whole egg thing), so it should come as no surprise that she's bringing her knack for theatrics to American Horror Story: Hotel.
Gaga was spotted on set of the new season of the hit FX drama looking extraordinarily glamorous. That silver glove accessory? Something tells us there's a story there. Possessed demon hand? Who knows, it's AHS and all bets are off!
The singer's costar, Oscar winner Kathy Bates, previously teased viewers with just how fashionable Gaga's character was. "Was it Norma Desmond, Jean Harlow or Marilyn Monroe descending the staircase towards me in a shimmering silver gown? No, it was @ladygaga!" Bates tweeted.
Gaga responded a few days later with an appropriate emoji. See her tweet below.