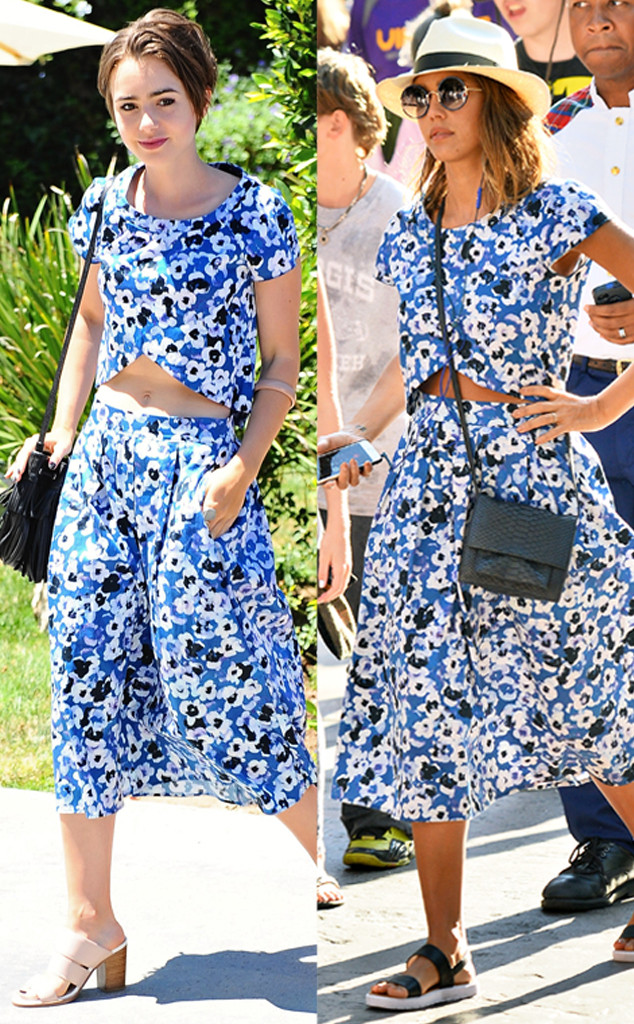 Adar/Splash News, Sharpshooter Images/Splash News
You know what they say, ladies: Great minds think alike.
Evidently sharing the same brain wave, Jessica Alba and Lily Collins both fell head-over-heels for this crisp little Sam & Lavi two-piece ensemble. And rightfully so, considering this dainty floral design is in sync with each of their personal street styles (which FYI, are flawless), and makes a perfect end-of-summer outfit.
Whipping out Sam & Lavi's Laurel top and Isadora skirt—which are both on sale, we might add— for producer Jennifer Klein's annual Day of Indulgence bash in Brentwood, Calif., Lily kept accessories to a minimum to better showcase the enviable crop top set. Paired with a black fringe crossbody, nude wedges and an almost unnoticeable beige bangle, the spring-fresh look benefited from the actress' less-is-more styling (and better showcased her rock-hard abs, whew!).