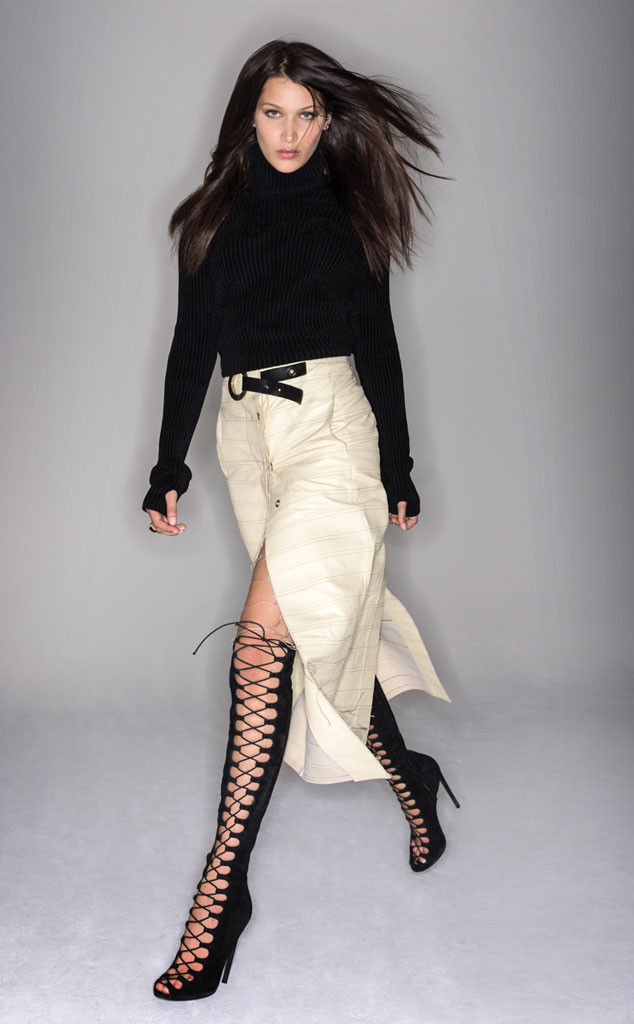 Editorialist
Bella Hadid is the model of the moment.
The 18-year-old beauty appears on the cover of the Fall/Winter 2015 issue of Editorialist magazine, on newsstands Friday. E! News was given an exclusive first look at the model's photo shoot and cover story. Bella isn't the only model in her family, of course, as her sister, Gigi Hadid, 20, is also beloved in the fashion world. When the siblings get to work together, it's a bonus. "During one shoot, we literally sang Broadway songs the whole time," Bella recalls. Modeling can be fun, of course, but much like her mother, former model an current Real Housewives of Beverly Hills star and Yolanda Hadid, Bella takes work seriously. "I've always been really hard on myself," she says of facing rejection. "If I didn't book a job, I would cry."
Bella shifted her perspective with her sister's support.
"Gigi really helped me," she explains. "She would say, 'It's not about you.'"