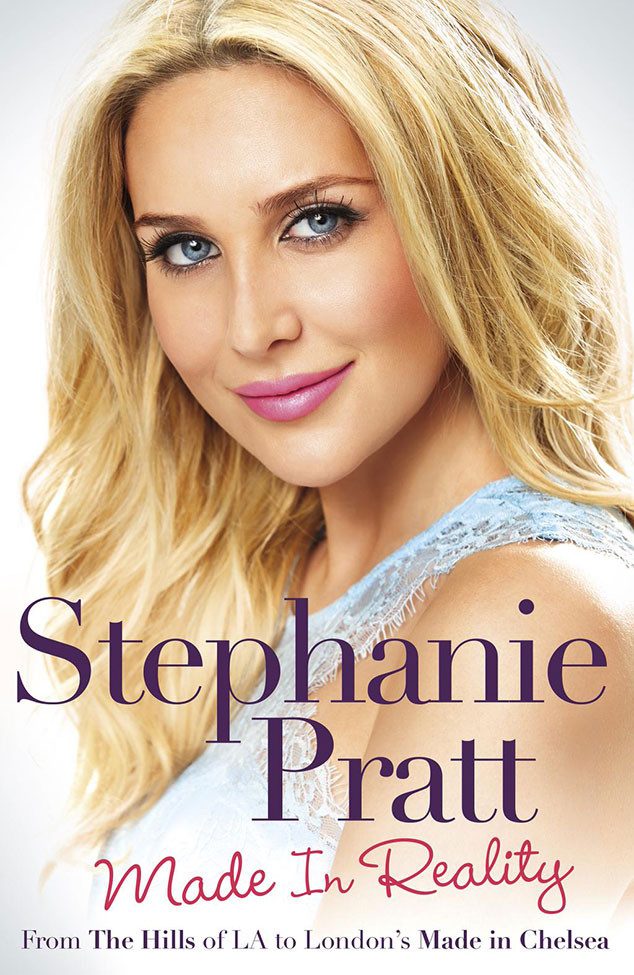 Headline
Stephanie Pratt isn't holding back.
As we now know, the former reality star recently published a memoir, Made in Reality: From the Hills of L.A. to London's Made in Chelsea, where she openly discusses how she developed a meth addiction and struggled with bulimia as a teen.
"I was 14 or 15 [when I first smoked it]," she said of her drug use. "I was on the extreme level and addiction developed instantly. [I smoked] probably four times before school, then at snack...probably 12 or 13 times a day." She also began using cocaine, as the drug made her feel "rebellious and grown-up."
Pratt also spoke out about having an eating disorder, and by 2009, she weighed 105 lbs. "I lost about six pounds in two weeks, but bulimia made my face very puffy, so I freaked out and began going on crazy little diets," she said. "I'd only eat Tic Tacs."
But that's not all her memoir revealed. Here are four more revelations from her book Made in Reality: