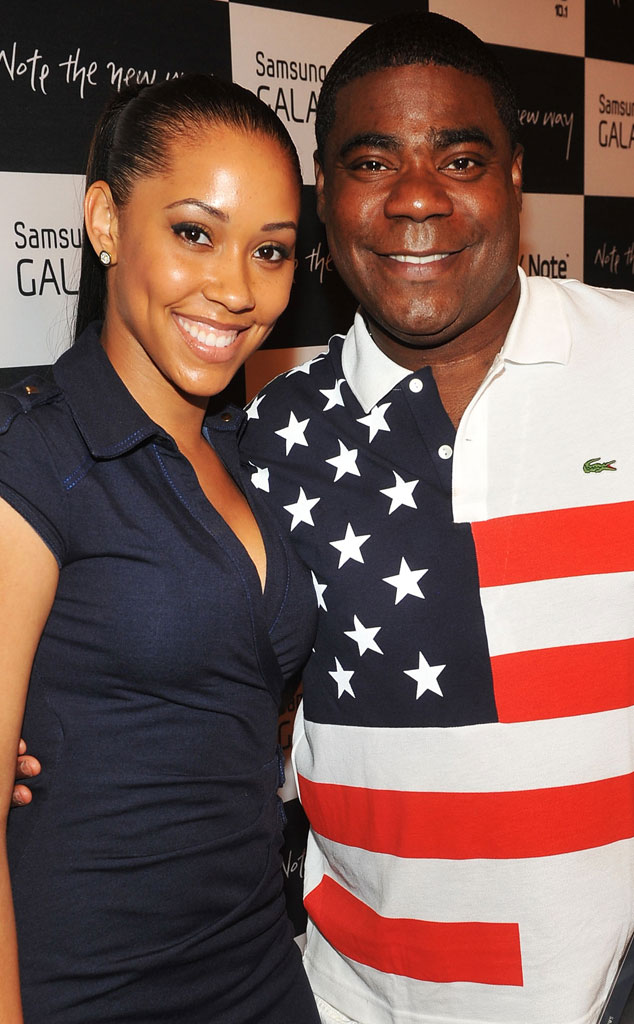 Tracy Morgan and his fiancée Megan Wollover had their time of their lives over the weekend at their joint bachelor and bachelorette parties!
The betrothed couple joined 25 of their closest friends for a bowling night out at Lucky Strike on Saturday night.
"It was a mellow scene, Tracy drank water the whole time and there were a few toasts but nothing crazy," a source tells E! News before adding that the affair was "more of a family get-together."
Earlier this summer, the Saturday Night Live alum revealed that he's been focusing on his health in time for his special day with Wollover, said to be taking place this month.