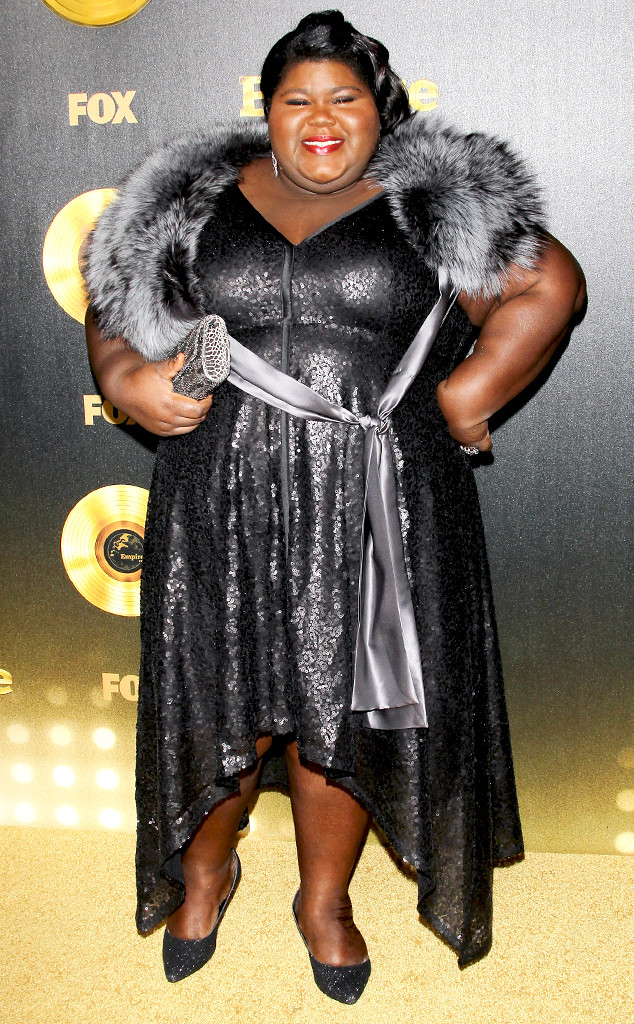 Michael Tran/FilmMagic
The 2015 Teen Choice Awards already showed us that Gabourey Sidibe has moves, after she made a surprise appearance on stage during her Empire co-stars Jussie Smollett and Yazz's performance of "You're So Beautiful."
But, we still didn't know she could move like this.
Sidibe proved that she can definitely shake what her mama gave her in a hilarious video shot by Smollett when the pair had some down time from shooting their hit show.
And lucky for us, he shared it with all of his Twitter followers.