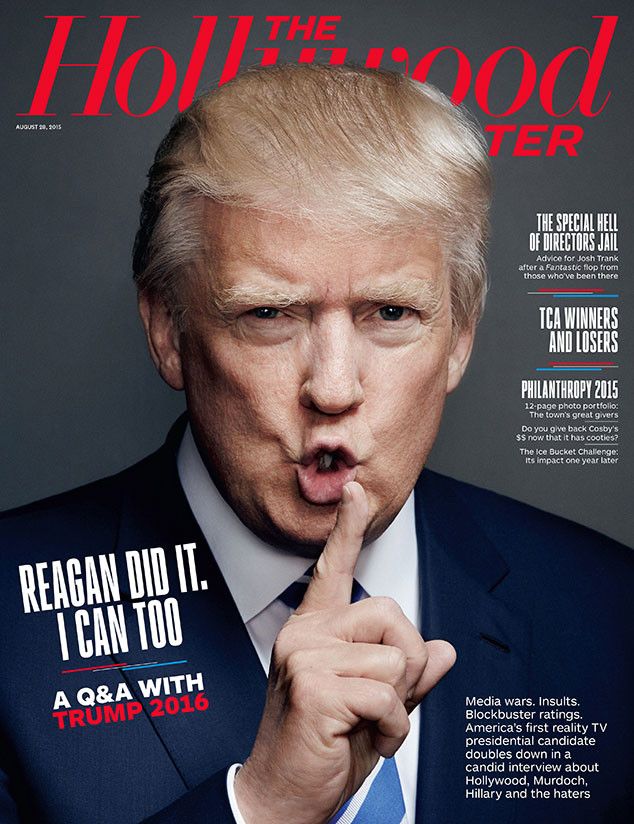 The Hollywood Reporter
Insult expert and presidential hopeful Donald Trump covers the latest issue of The Hollywood Reporter, fittingly posing with his finger to his mouth to seemingly shush the American public.
In addition to declaring himself a "ratings machine," the real estate mogul admits that apologizing "for me is very difficult," but insists, "I definitely would apologize if I were wrong on something."
Trump's bravado as well as his unapologetic attitude has propelled the presidential hopeful to the top of the polls. According to reports, he currently remains the frontrunner for the Republican presidential nomination.
While it's unclear whether the 69-year-old businessman will become the next president of the United States, there's no denying he's both a ratings and a quote machine. Here's a look at his most notable moments in his interview with THR: