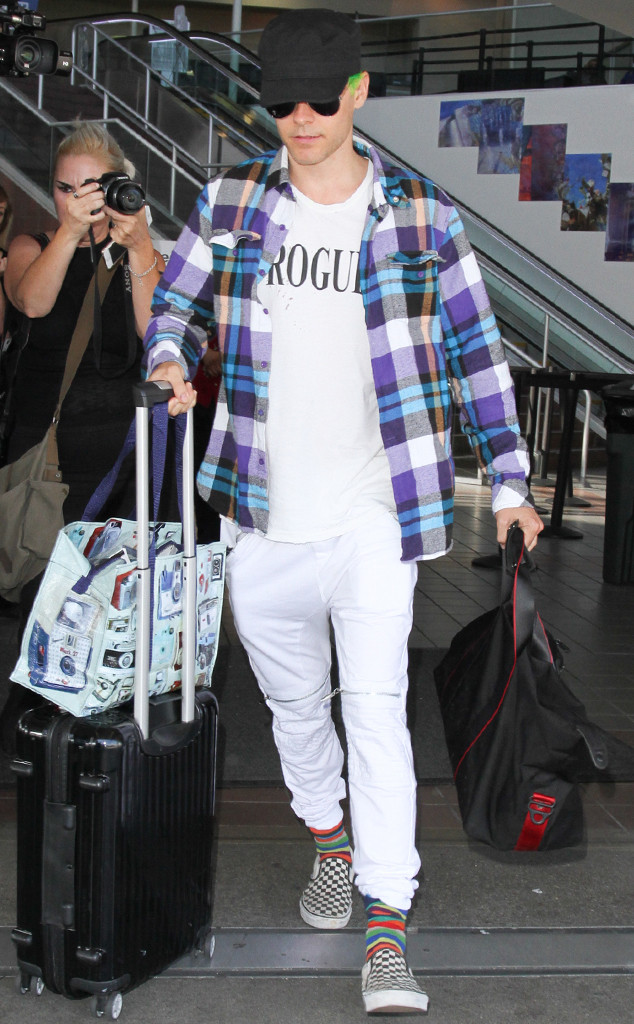 INFphoto.com
Jared Leto was just trying to leave go home when he reportedly got into a scuffle with a paparazzi at the airport in Los Angeles Tuesday afternoon.
Police received a phone call reporting a battery in progress, no arrests have been made. "At 16:53 hours we received a call for a battery in progress," LAX police tell E! News. "Officers responded to Terminal 2 and conducted an investigation. Upon completion, officers determined that no battery took place."
Both parties walked away from the scene without any "visible or verifiable injuries," and no charges were filed against anyone involved. Because police determined no crimes had been committed, no one was arrested or booked, so Jared was able to go home without a problem.
Even though he wasn't decked out in his full Suicide Squad ensemble, Jared still looks really creepy with that neon green hair, even if it's covered with a baseball cap. Jared's co-star, Scott Eastwood, even told E! News in June that he was nervous to approach the star onset because he was deep into method acting.