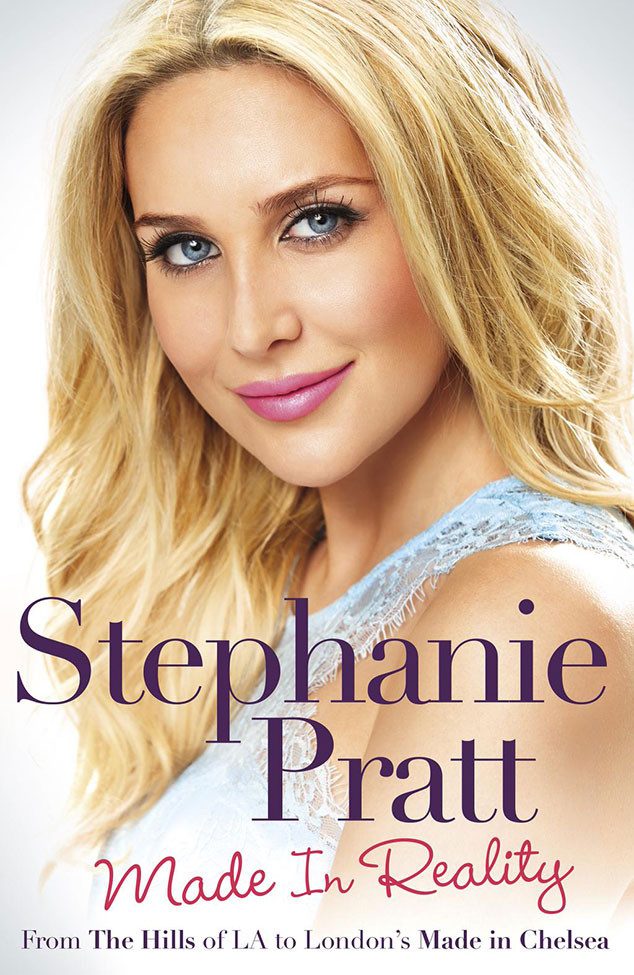 Headline
The reality of Stephanie Pratt's past has never been shown on reality TV.
In her recently published memoir, Made in Reality: From the Hills of L.A. to London's Made in Chelsea, Stephanie wrote about how she developed a crystal meth addiction as a teen. "I was 14 or 15 [when I first smoked it]," she said (via The Daily Mail). "I was on the extreme level and addiction developed instantly. [I smoked] probably four times before school, then at snack...probably 12 or 13 times a day." She also began using cocaine, as the drug made her feel "rebellious and grown-up."
Stephanie claimed her parents turned a blind eye to her addiction issues. "I didn't care about anything. I could live or die, I didn't care," she explained in the book, released Aug. 13. "I had nothing to get out of bed for. Nothing was exciting."
In 2006, Stephanie worked as a production assistant on ABC's hit series Lost in Hawaii. During that time, she was arrested for attempting to steal $4,000 worth of designer clothes from Neiman Marcus while high on drugs. "I woke up handcuffed to a hospital bed," she wrote of the incident. "When I landed back in L.A., Mom took me back home and I went upstairs to my old bedroom and I felt so much shame."
Stephanie went to rehab in Texas after the arrest. In 2007, Stephanie made her debut on MTV's The Hills. (Her older brother, Spencer Pratt, joined in Season 2.)