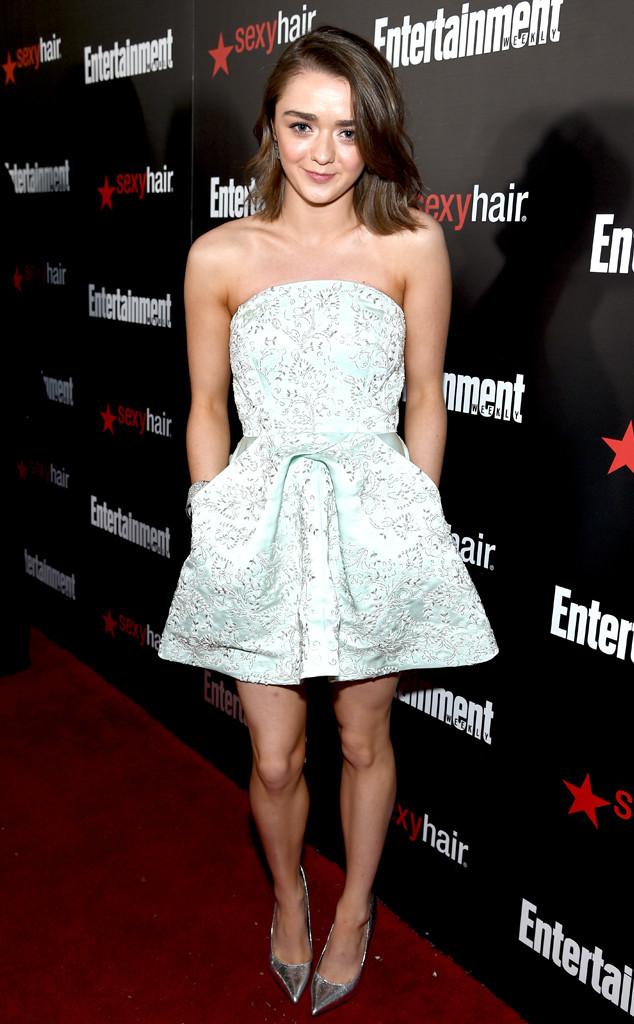 Dimitrios Kambouris/Getty Images for Entertainment Weekly
In the '60s-set British film The Falling, Game of Thrones' Maisie Williams stars as a teenager who presses for answers when fainting spells become epidemic throughout her all-girls school.
In a key moment, Williams' character Lydia loses her virginity, marking the 18-year-old actress's first sex scene.
Williams opened up to Vulture about the experience.
"It was extremely awkward!" she confesses. "But [co-star] Joe [Cole] was very sensitive to the fact that I had never done a scene like this before, and it was great to work with someone who was so considerate of that. We went out for a couple of lunches and stuff just to get to know each other, and we had days of rehearsal where we'd get to know our characters and spend a couple of hours with each other. So I knew him quite well, and we got along quite well. It all paid off in the end."