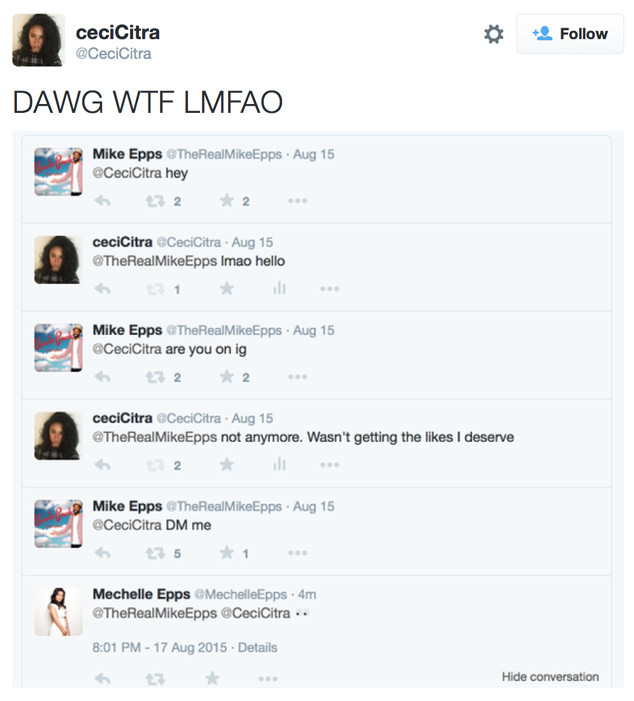 CeciCitra/Twitter
Here's another reminder to think before you tweet, folks.
Comedian Mike Epps has come under fire after his wife Mechelle Epps seemingly caught her hubby flirting with another woman on Twitter. And instead of sorting out the matter at home, Mechelle opted to put her husband on blast on social media, spurring a series of hilarious reactions from fellow Twitter users.
According to screengrabs, Epps initiated the conversation with a woman who goes by the handle @CeciCitra and asked her to direct message him. Shortly after, his wife apparently caught wind of the chat and tweeted a pair of eyeball emojis to her husband and the woman.