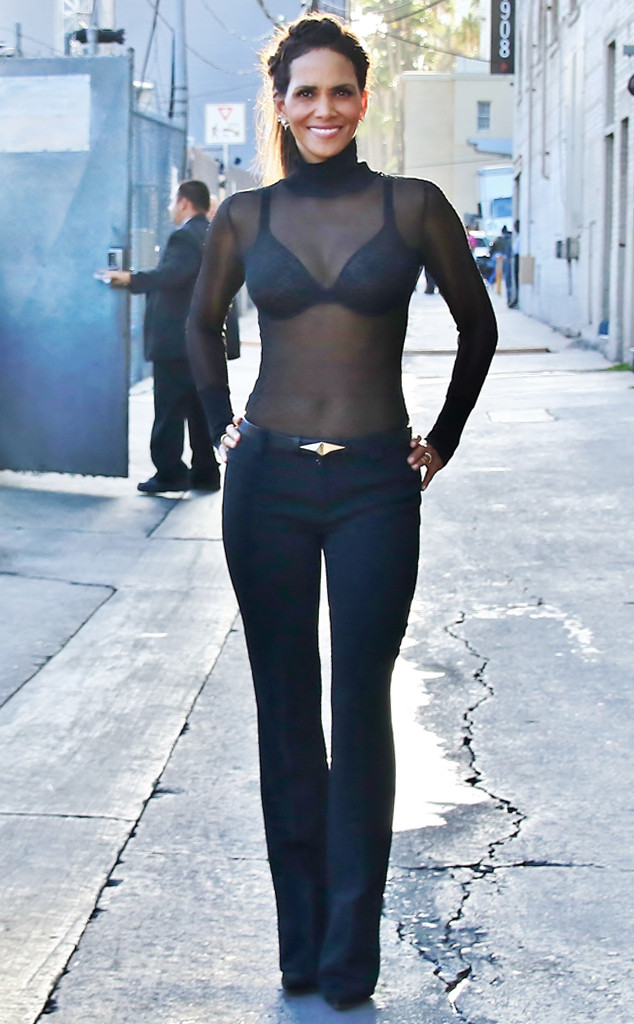 © Cathy Gibson, PacificCoastNews
Her mutant alter ego can control the weather, but in real life we're pretty sure Halle Berry can stop time.
Dropping by a taping of Jimmy Kimmel Live! Monday night, the actress slipped into a very see-though black turtleneck, exposing a risqué black bra along with the rest of her svelte upper half. The outfit actually looks like something Storm might rock in an X-Men flick, which makes total sense, considering Halle's body is practically super human in the sexy ensemble.
The only thing that may be more jaw-dropping than Halle's eternally hot bod is the fact that she rang in her 49th birthday last week. Yep, you read that right—she's 49. At just one year shy of hitting the 50 mark, the Oscar-winning actress boasts a figure that rivals most 20-something models, and you'd best believe she's going to seize each and every opportunity to show it off.