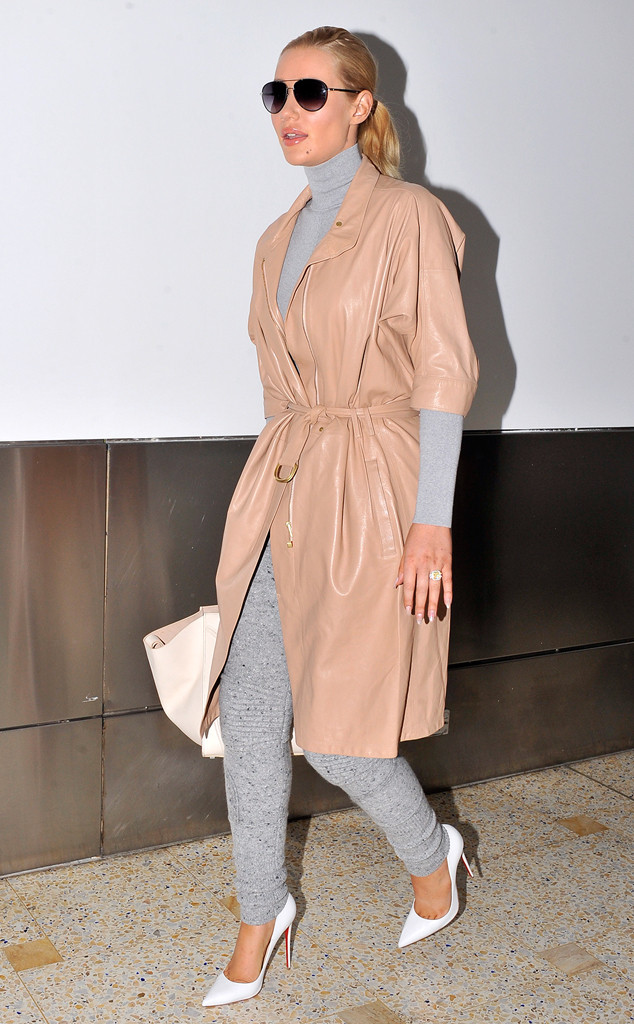 madmax Pepito/Splash News
Iggy Azalea was just as surprised as the rest of us to hear that she's struggling with a heroin addiction.
MediaTakeOut reported the "Fancy" rapper was spotted with track marks on her hands, which are "associated with LONG-TERM heroin abuse." But Azalea took to Twitter Monday night to slam the report and explain the cause of the mysterious marks on her hands and arms.
Traveling with fiancé Nick Young, she tweeted, "Just landed in australia and iam dying with laughter because nicks just showed me an article that says im a heroin addict. WHAT?! LOL."
She followed up with an explanation, writing, "Could be injecting heroin into my hands.... OR could just be scratches from @AleHerself's evil cat that attacked me the other week."
The reports haven't been stopping her from enjoying her time Down Under, as she retweeted a fan who made a joke of the rumors. "@LuisUnleashed @IGGYAZALEA she's in Australia because her cartel is going international," the fan tweeted, adding a laughing emoji to the end.