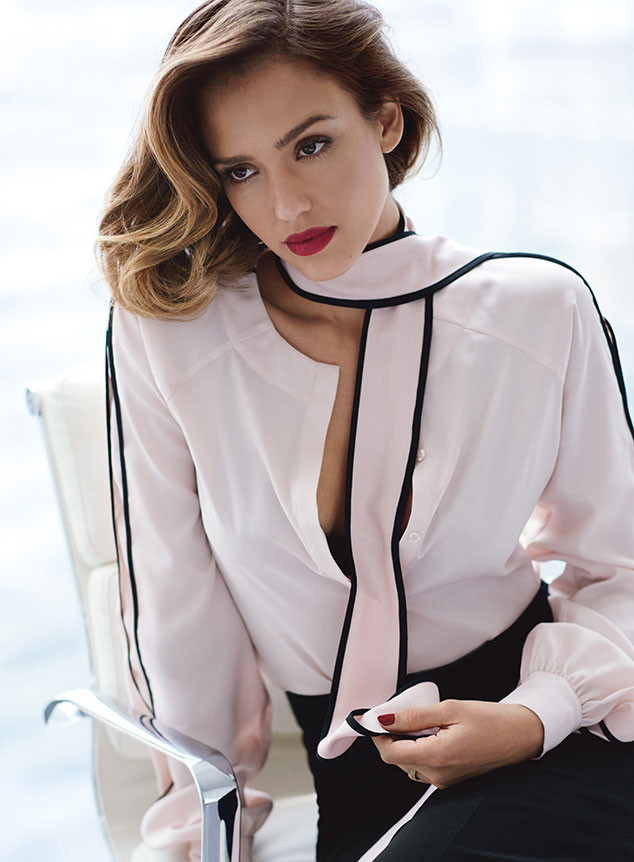 Allure
Jessica Alba does not view Gwyneth Paltrow as competition, nor does the actress and co-founder of The Honest Company see Blake Lively or Reese Witherspoon as rivals. In fact, as she explains in Allure's September issue, she finds it "unfair" to "lump actresses together" when they launch their own business ventures.
"People aren't lumping Justin Timberlake and Ashton Kutcher together. They do other businesses," she says in reference to the singer, 34, who bought a $35 million stake in MySpace in 2011, and the TV star, 37, who is a venture capitalist. "I think it's expected that when you get success in one area, you're supposed to evolve and try to do something else—especially in business, and especially if you're a man."
Paltrow has Goop, Lively has Preserve and Witherspoon has Draper James.
According to Alba, there's room for each of the actresses—herself included—to succeed. Perhaps Kerry Washington explained the problem best in a 2012 TV interview with Oprah Winfrey: "I think we buy into this idea of competition, but it comes from the myth that there's a lack—that if I succeed, somebody else can't. As opposed to, 'If I succeed, I create an opportunity for others to follow suit.'"
Alba, it seems, would agree with Washington's sentiment.