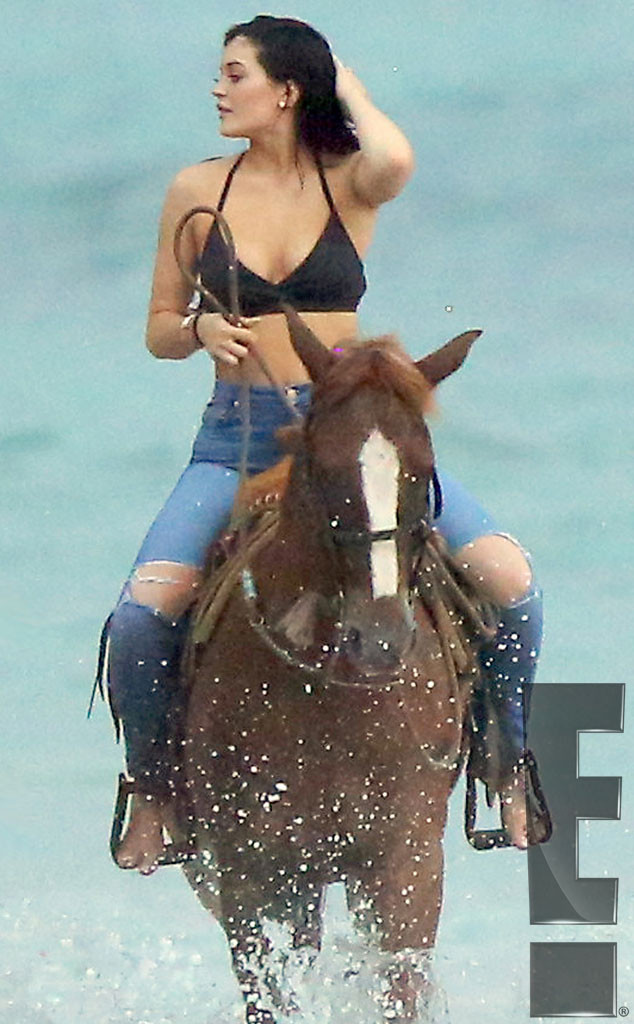 BRIAN PRAHL SPLASHNEWS
When in Mexico, the Jenner sisters will play!
Kylie Jenner's birthday getaway to Mexico may be complete. After all, she had to jet off to Canada Sunday for another celebration. But lucky for true fans, hot new details are being revealed about the Keeping Up With the Kardashians star's private vacation to paradise.
In pictures obtained exclusively by E! News, the 18-year-old made time to hop on the back of a horse for an afternoon ride along the coast. Wearing a black bikini top with high-waisted denim jeans, Kylie looked like a pro while enjoying her session next to Tyga.
Not to be outdone, older sister Kendall Jenner proved her previous horseback-riding experience in Calabasas, Calif., wasn't for anything when she enjoyed an afternoon ride.