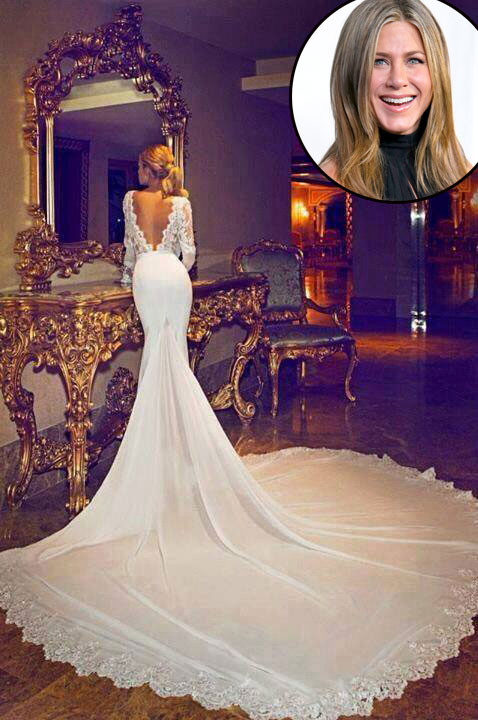 http://www.aliexpress.com; Getty Images
This is not Jennifer Aniston's wedding dress, people. We repeat: Not Jennifer's wedding dress!
Facebook fan page Jennifer Aniston Fans got their followers in a tizzy after posting a picture of a dramatic, floor-sweeping white wedding gown featuring a blond beauty with her head turned from the camera. Only problem? Well, it's not Jennifer, although the picture fooled some of the J.Aniston lovers who visit the page.
In case you missed it (really?), Aniston married longtime love Justin Theroux on Aug. 5 in a private ceremony held at her home in Los Angeles. And while the couple hasn't released photos from the happy affair, we've already made our dress predictions. The thing is, though, that no one but the close family and friends in attendance will know exactly what Jennifer wore (although the Valentino bet is as good as any)—until she decides to tell us. Keeping our fingers crossed, obviously!