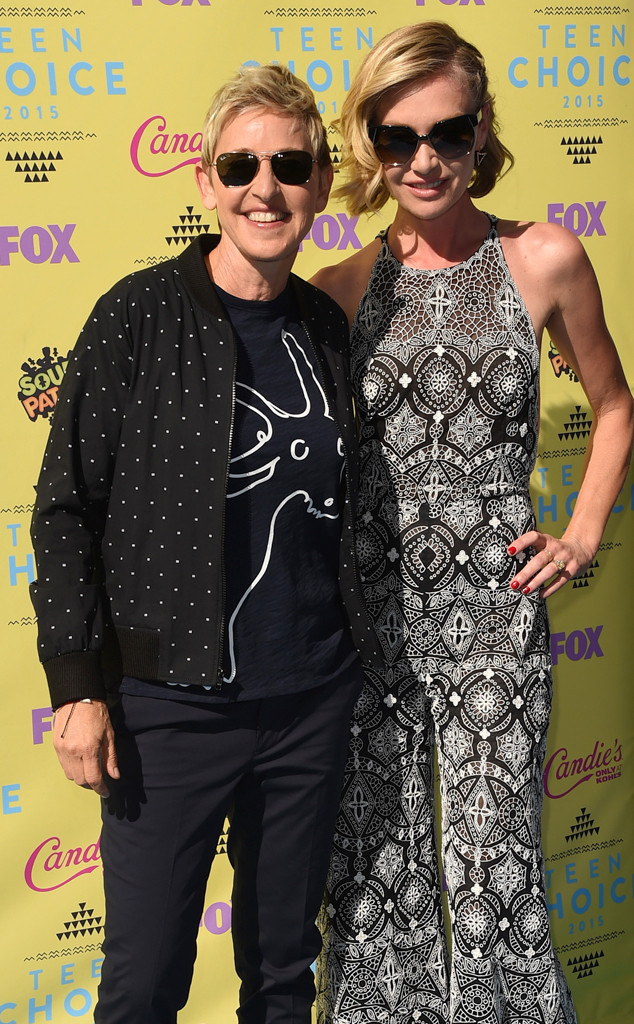 Jason Merritt/Getty Images
To say Ellen DeGeneres had a great weekend is an understatement.
The fun times started Saturday when she promoted Disney-Pixar's Finding Dory at the D23 Expo in Anaheim, Calif. The next day, DeGeneres celebrated seven years of marriage to Portia De Rossi. They chose to revel in their love with fans by hitting up the Teen Choice Awards in L.A. DeGeneres later won Choice Comedian, besting Jimmy Fallon, Kevin Hart, Jimmy Kimmel, George Lopez and Amy Schumer.
Of course, DeGeneres' acceptance speech was both humorous and moving.
"Wow, thank you so much. I'm honored to be in that category. There were some hilarious people, and so thank you very much. And what a coincidence! And it's convenient! I was on my way to the beach. I had forgotten my surfboard so this will come in handy," DeGeneres joked. "I'll put it on top of my car. I wanna say right now that I am pro-Teen Choice—just wanna get that out there. And, you know, they say teens make bad decisions, but you made a very good decision tonight by choosing me. That was smart, smart, smart. All of you. I wanna say also it feels good to be chosen, but there was a time in my life that I was not chosen. I was the opposite of chosen because I was different, and I think I wanna make sure that everyone knows that what makes you different right now makes you stand out later in life. You should be proud of being different, proud of who you are."