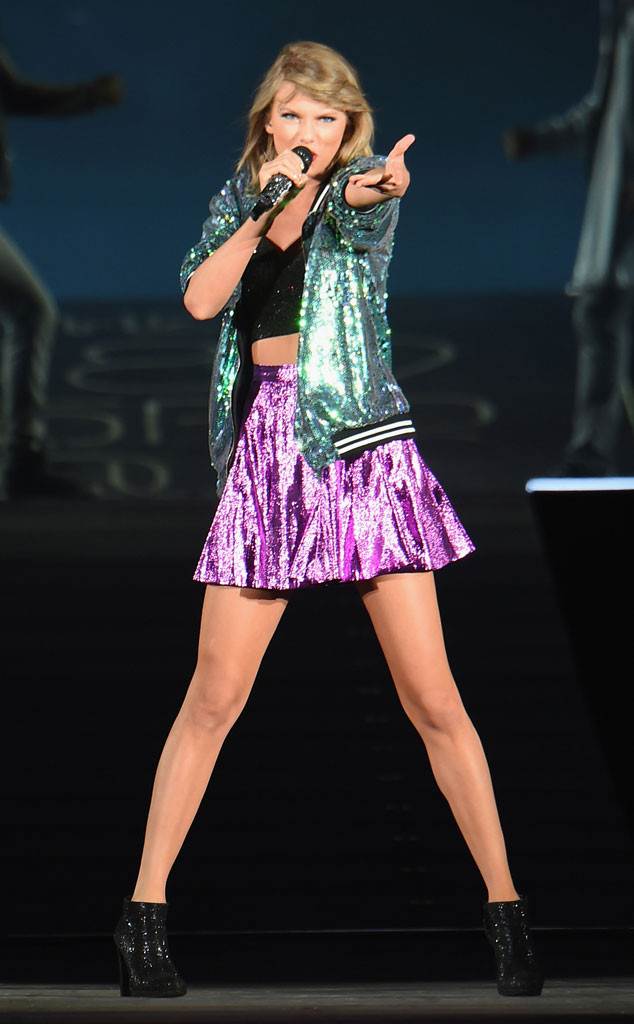 Michael Loccisano/Getty Images for TAS
You guys, it's not all about the special guests at Taylor Swift's sold-out concerts.
While fans can often look forward to a few surprise visitors at each of the "Shake It Off" singer's shows, they can also prepare themselves for personal, relatable confessions in between songs.
Saturday night was no different when Swift began speaking to the audience before singing "Never Grow Up."
"I wrote it when I was like 18 or 19 but my friend just had a baby and she made me godmother of it and I was holding this little baby the other night and I was just thinking differently," she explained when referencing Jaime King and the actress' newborn. "When you're holding onto something that's so innocent and so perfect and has no idea what's coming for it with the world. The world is going to throw so many things at you as we grow up."