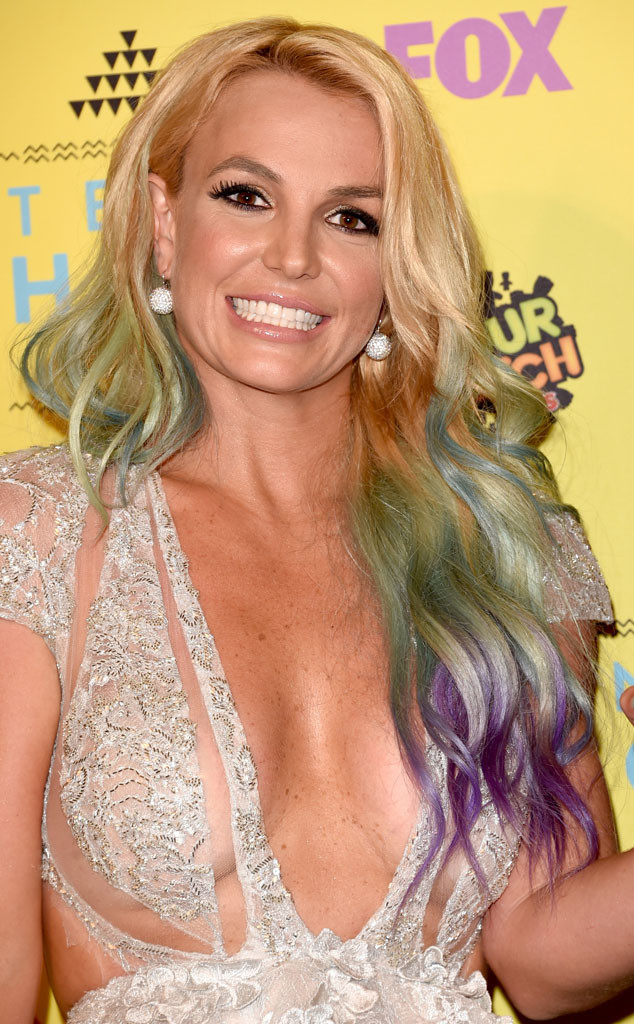 Jason Merritt/Getty Images
This just in: Rainbow hair hues have officially dethroned bobs as the trendiest hair makeover.
Proving that point, not one but two A-listers debuted Crayola colored hairdos tonight at the 2015 Teen Choice Awards. First up, Britney Spears added a new blue-green tint to her multi-colored ombré (Note: She's been sporting lavender tipped tresses since July). Her buttery blond still somewhat intact, the tri-colored style is a first for the 33-year-old hair chameleon. But don't color us too surprised— we've seen Brit style pink and blue ends simultaneously in the past amongst many other hair color switch ups.
Perhaps the queen of pop was inspired by Georgia May Jagger's full-rainbow 'do, or Gigi Hadid's briefly blue ends. But more likely, the hair change is just a result of Britney being Britney.