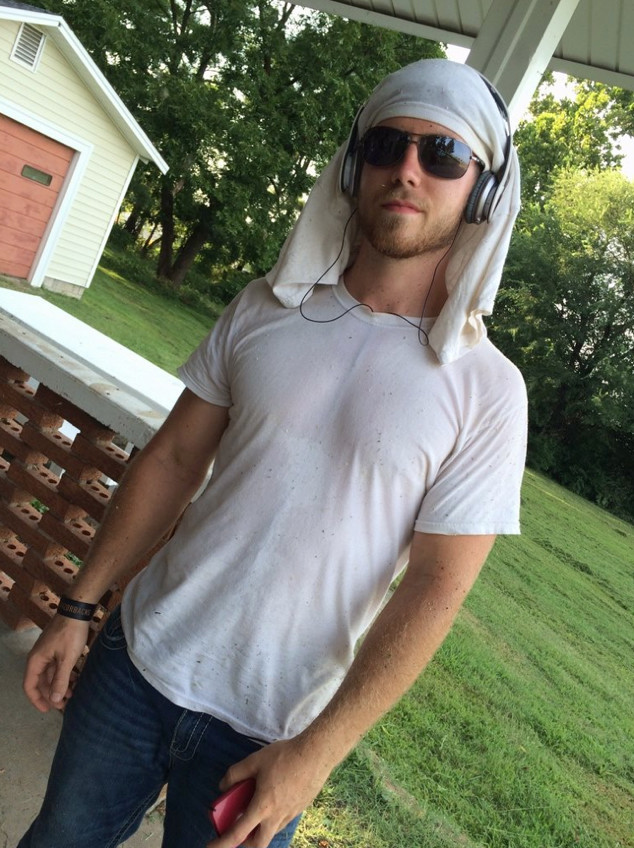 Facebook
Come again?!
Jessa Duggar's husband Ben Seewald found himself doing some manual labor in the middle of a heatwave when he decided to take some precautionary measures into his own hands.
The father-to-be did his best to prevent himself from getting burned by the summer sun—by covering his head with a T-shirt—and the TLC reality family caught the look for all to see on Facebook.
"Ben works outside a lot and in Arkansas this week it has been around 100 [degrees]!" the Duggars' officially Facebook account posted.
Meanwhile, Jessa sounded off on the outfit on her own Instagram writing, "This is how my man stays cool and keeps the sun off his neck on a hot work day! @Ben­_Seewald, lookin' kinda like an ancient Egyptian pharaoh."