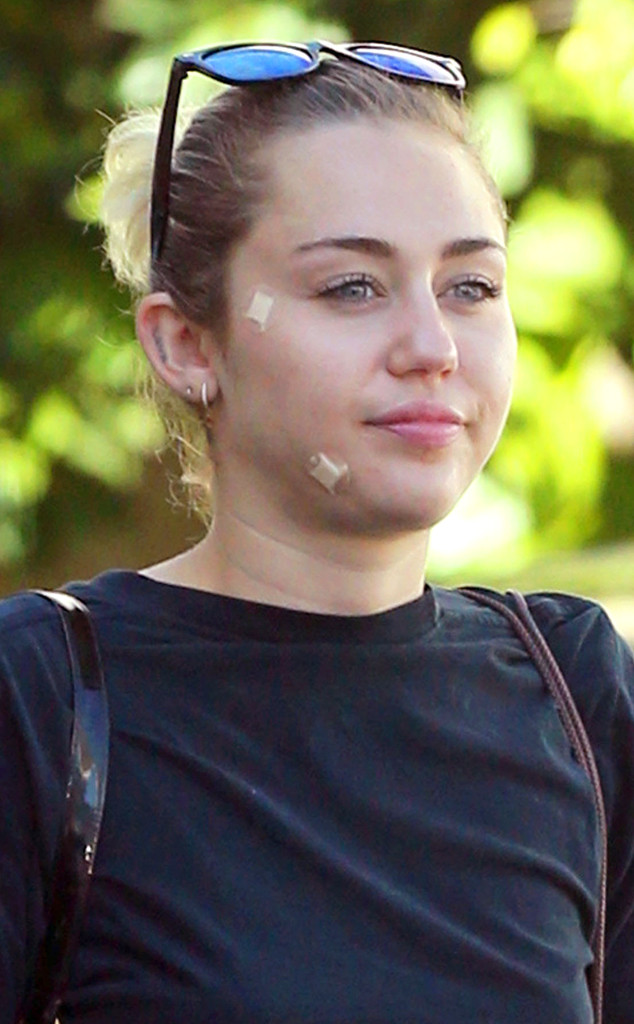 Terma/SL/FAMEFLYNET PICTURES
Oh no, what happened Miley Cyrus?!
The blue-eyed beauty and MTV Video Music Awards host was photographed leaving a dermatologist's office earlier today in Beverly Hills with two noticeable bandages on her face, one by her eye and one by her chin.
Miley hasn't mentioned anything on social media, but did share with fans that she unfortunately got stung by a bee two days ago—on her face.
Yeah, that little buzzer got her right in between the eyes. Because of placement, the bandages don't seem to be related to the sting (and hey, the sting doesn't seem to look bad), but since the star seems to look fine in the photos, we're guessing whatever happened at the doctor's office wasn't too serious.