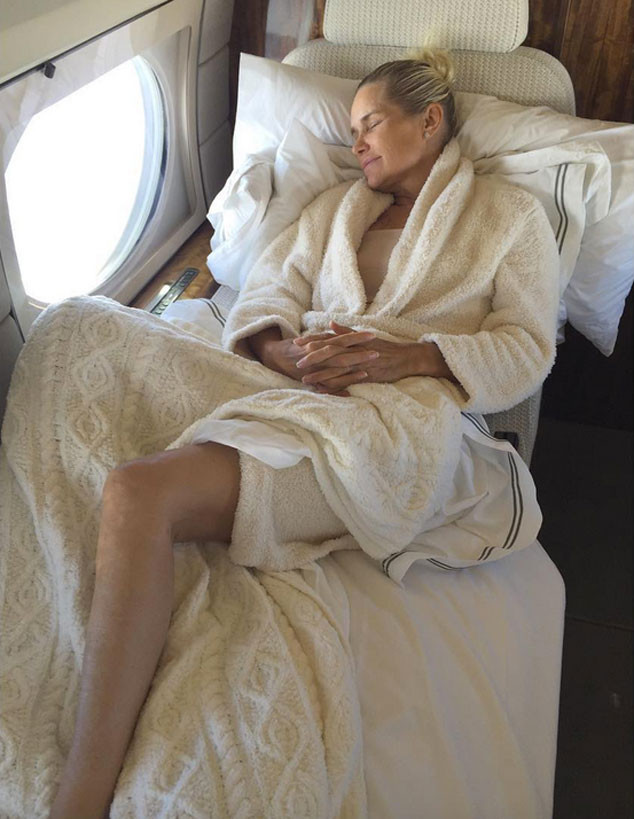 Instagram
Yolanda Hadid is going au natural.
One week after the Real Housewives of Beverly Hills star revealed that doctors discovered a ruptured 20-year-old silicone implant and said she "may have hit the jackpot" amid her ongoing battle with chronic Lyme disease, the 51-year-old reality star took to Instagram to announce she's going "toxic free."
And for Foster, that means cutting out a number of beauty treatments from her regular routine.
"Homeward bound, grateful and down to the bare bone of the original 1964 model......#NoMoreImplants #NoMoreBotox #NoMoreExtensions #NoMoreHighlights #NoMoreNailPolish #ToxicFree," she wrote alongside a photo of herself resting comfortably in a robe on an airplane. "Forced to honor my authentic self and respectfully own it!!! #MyHealthJourney #SearchingForaCure"