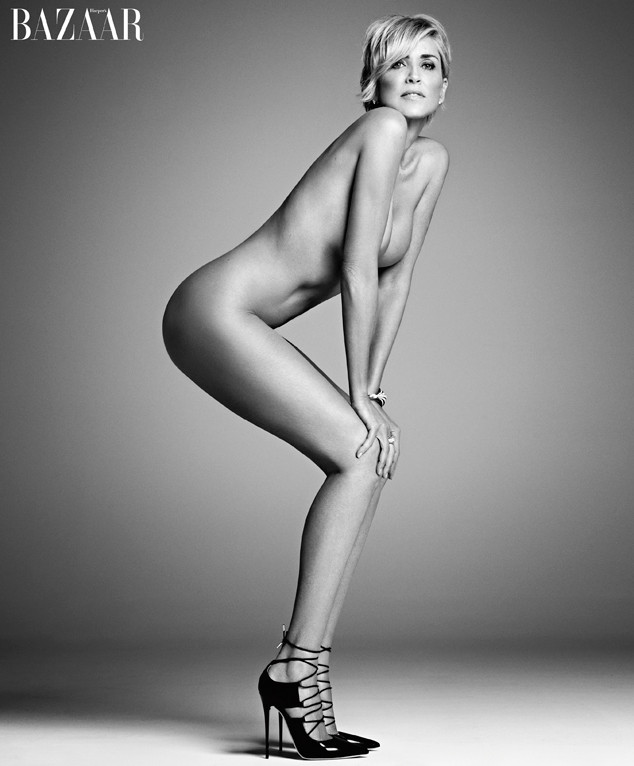 Mark Abrahams/Harper's BAZAAR
Sharon Stone is reclaiming her life, her career and her body, and she's—quite literally—putting her effort on display for Harper's Bazaar.
The 57-year-old model-turned-actress absolutely stuns in her nude photo shoot for the magazine, proving that not only does she still "got it," but also shows how far she has come since suffering a terrible cerebral hemorrhage in 2001. The blond bombshell flaunts her fit figure wearing only heels and has never looked happier.
It hasn't been easy getting to this point.
Following her medical crisis, Stone's marriage fell apart and she lost custody of her adopted son Roan. She also walked away from the hospital not knowing how to read, making her job of memorizing lines that much more difficult. One low point involved a guest-starring role on Law & Order, in which she couldn't remember her lines. The Basic Instinct actress says that was her wake up call.
But nothing was going to stop her from staging an epic comeback.