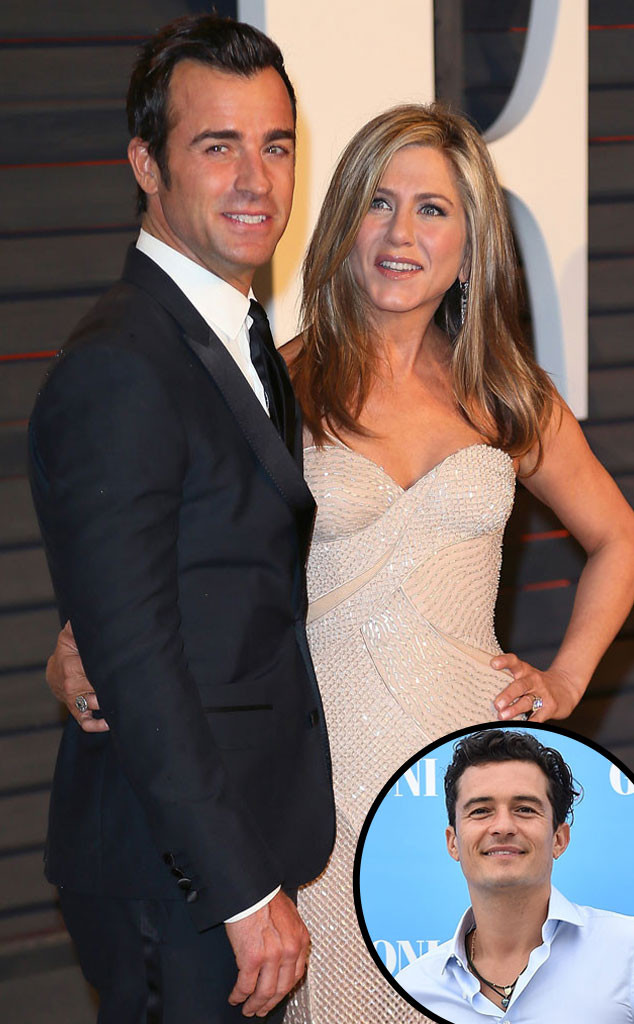 David Livingston/Getty Images, Stefania D'Alessandro/Getty Images for Giffoni Film Festival
Orlando Bloom has been surrounded by a lot of love as of late!
The Pirates of the Caribbean star was one of the lucky few to have attended Jennifer Aniston and Justin Theroux's surprise wedding last week and dished to E! News Thursday all about the wonderful event.
While the attention was most definitely on the bride and groom, Bloom told us Jimmy Kimmel did a good job officiating the ceremony. "Great! I mean, Jimmy's amazing. He pitched it so perfectly," he gushed at the Digging for Fire premiere in Hollywood. "They're a wonderful couple. I was really honored to be there and it was a great night."
Howard Stern also attended the wedding, but had a little bit of a bad attitude at the time because he was forced to keep the true nature of the couple's part a secret! In addition to that, Jen and Justin asked him to make a toast, which only added to the SiriusXM radio host's fury. Ironically, people laughed at his misery. He ultimately was able to get over his bad mood and even said a few kind words about Kimmel and the couple.