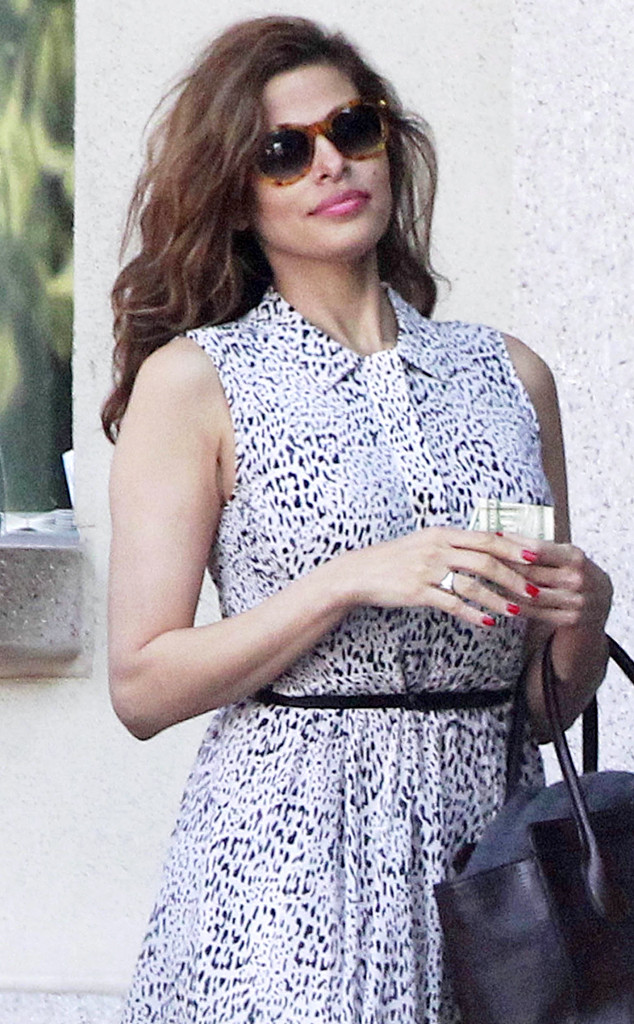 Terma/4CRNS/FAMEFLYNET PICTURES
Eva Mendes isn't the only one in her family who's excited about the launch of her latest collection for New York & Company!
It turns out that the actress' pooch, OK, technically Ryan Gosling's furry friend George, had the privilege of getting the first look and loved it.
The stunner (Eva, not George, you guys) posted the hilarious pic on Instagram showing the cute dog with a dress wrapped around his head.
"My new #evamendesnyc @nyancompany collection is out in stores today! Here's a shot of my first customer. He can't decide between the gray boots or the burgundy. What do you guys think?"