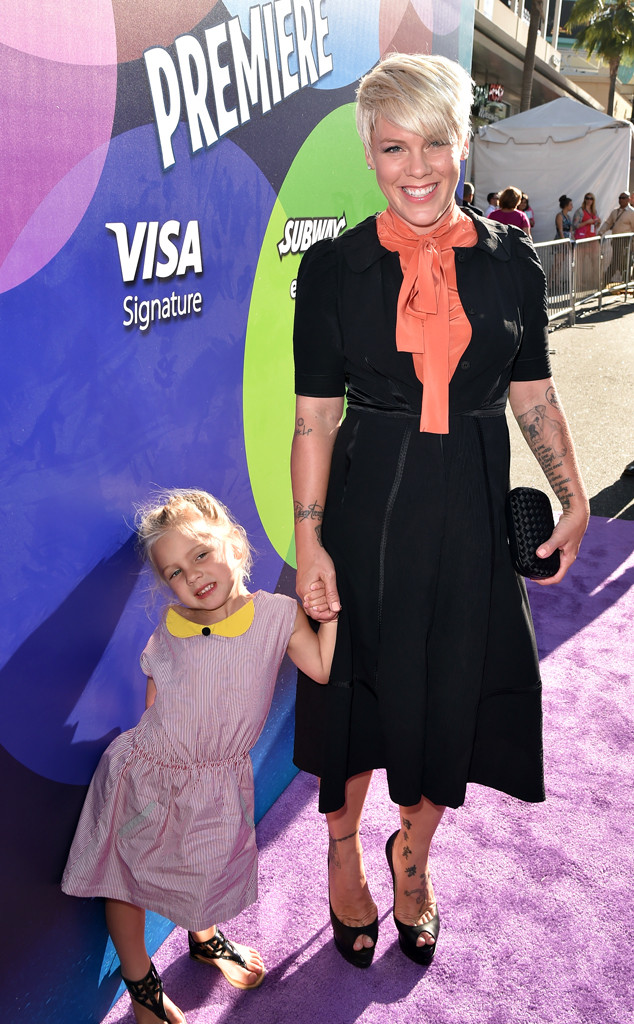 Kevin Winter/Getty Images
Pink is standing with Planned Parenthood, which is facing shocking accusations and calls from Republicans to cut its federal funding.
Two weeks ago, the anti-abortion group Center for Medical Progress began releasing undercover videos they say shows Planned Parenthood employees discussing the sale of fetal body parts for research, which sparked national controversy. Planned Parenthood, which has provided medical services for reproductive and other women's health issues, including abortions, for almost 100 years, has denied any wrongdoing and says the footage is edited.
"Planned Parenthood was the only organization in my town growing up available to teach young girls @ sexual responsibility," the 35-year-old "Just Give Me One Reason" singer-songwriter, a married mother of daughter Willow Hart, 4, said on Twitter on Wednesday. "I stand with PP."