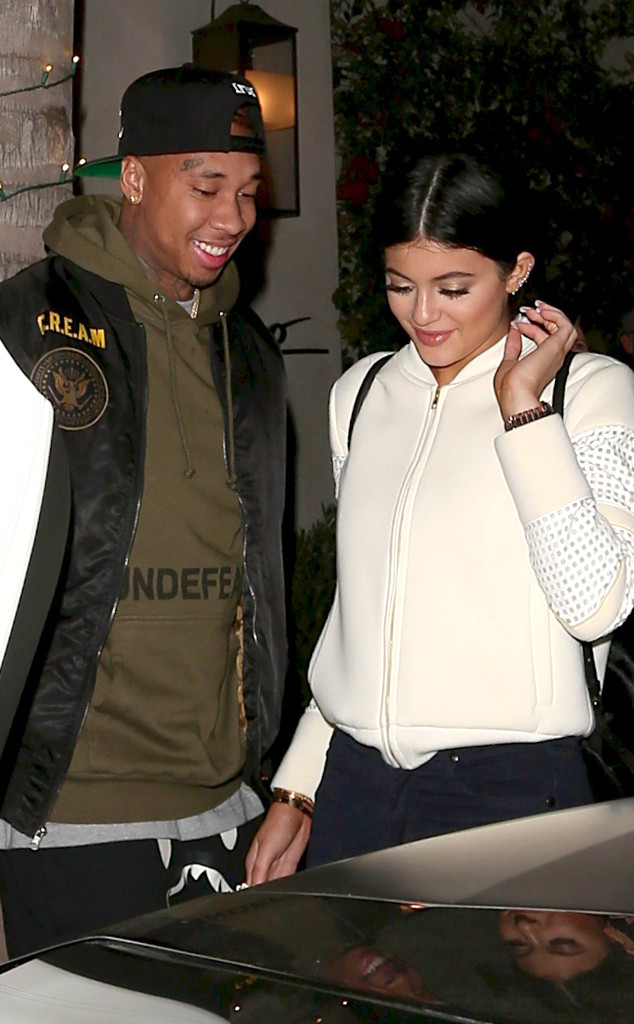 Raffi/NPG.com
So Kylie Jenner and Tyga have been hanging out for a while now...
And leading up to Kylie's 18th birthday Monday, after which she and the rapper stole away via private jet to Mexico to keep the celebration going, they couldn't help but amass a number of super-sweet moments.
Which, thanks to the paparazzi and their own Instagrams, we've been fully privy to!
Like any famous pair who are fortunate enough to be able to spend a lot of time together, and therefore have become quite visible, they've already weathered a few bumps in the tabloid road—but they seem to have come out stronger on the other side.
Let's take a look at nine of their cutest moments together so far (and we can't wait to see their vacation pics):