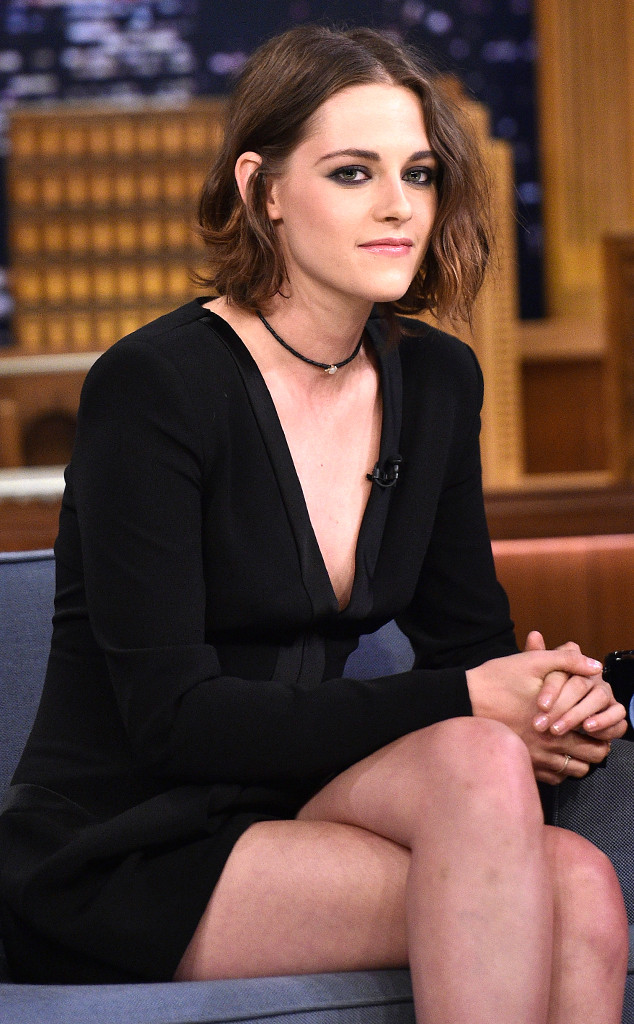 Mike Coppola/NBC/Getty Images for 'The Tonight Show Starring Jimmy Fallon'
Sometimes it just seems as if young Hollywood has started something new when it comes to sexuality, eschewing labels, embracing sexual fluidity and gender neutrality, and refusing to be put in a tidy little "he or she likes this" box.
Well, they didn't start anything. Hardly. The LGBTQ-and-beyond conversation has been happening all around us for years and is in no way confined to show business—although some major stars have helped bring the conversation into the spotlight more recently, and not a moment too soon.
To name a few, Miley Cyrus, Cara Delevingne, Amber Heard, Ruby Rose and, now, Kristen Stewart have been opening up about their preferences or lack thereof without fear (or at least without giving a flying fig) about judgment. And we can only imagine how many more stars—both older and younger than this crop—will follow suit as the perception of sexuality becomes less about a defining term and more about just being who you are.