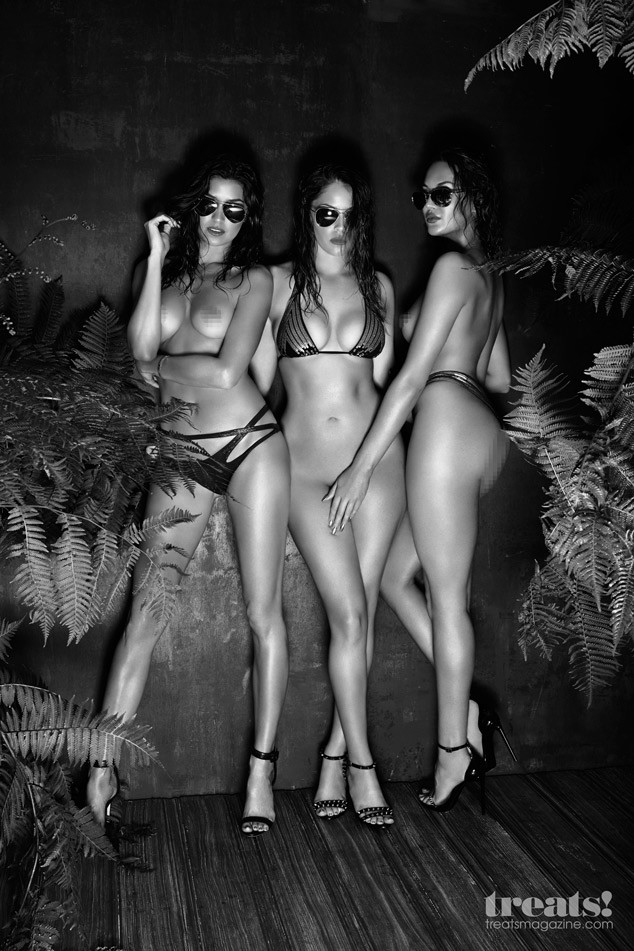 Treats! Magazine
CAUTION: You are about to see lots of nudity!
Three of the gorgeous stars of E!'s new show WAGS, Natalie Halcro, Nicole Williams and Olivia Pierson, recently stripped down for a sexy nude photo shoot with Steve Shaw for Treats! magazine.
In a behind-the-scenes video from the NSFW shoot, the trio bare their breasts, nipples, butts and more. There's even some steamy girl-on-girl boob-touching!
If this sizzling photo shoot is any indication of how hot the premiere season of WAGS will be, then you're in luck!
Watch the super-sexy BTS video for yourself.
Watch the premiere of WAGS Tuesday, Aug. 18 at 10 p.m., only on E!