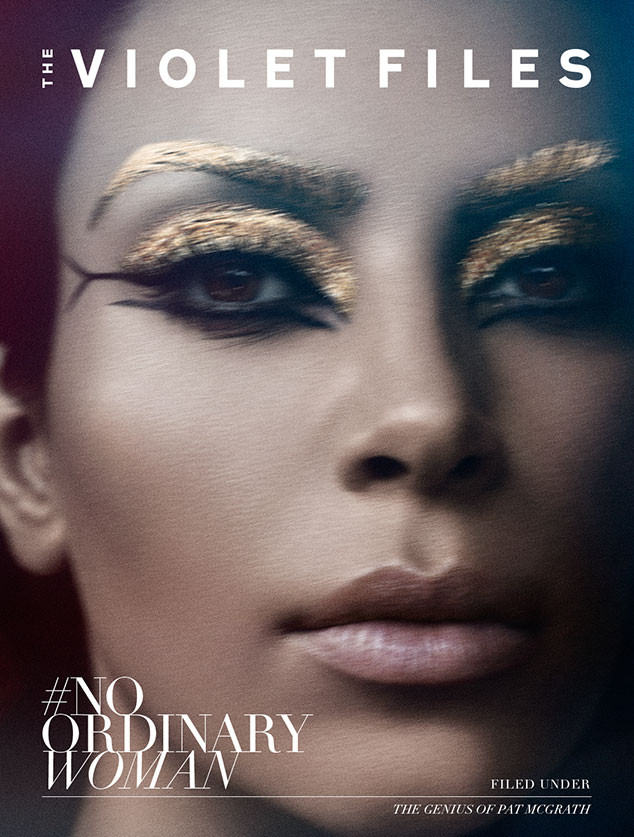 Ben Hassett
Kim Kardashian is channeling her idol.
The 34-year-old beauty, who is expecting her second child with husband Kanye West, appears inlatest cover story, renowned makeup artist Pat McGrath transforming the Keeping Up With the Kardashians stunner into Elizabeth Taylor's iconic character from the 1963 film Cleopatra for VIOLET GREY's magazine.
"Elizabeth Taylor's makeup in Cleopatra has been reacted countless times, but for Kim I wanted to create a version that has never been done before, a futuristic 3D version," McGrath told the publication. "I wanted to portray a luxurious decadence by using elements of ornate facial jewelry constructed into shapes that pay homage to Egyptian culture, and of course to the rich exotic character that Taylor played in this role."