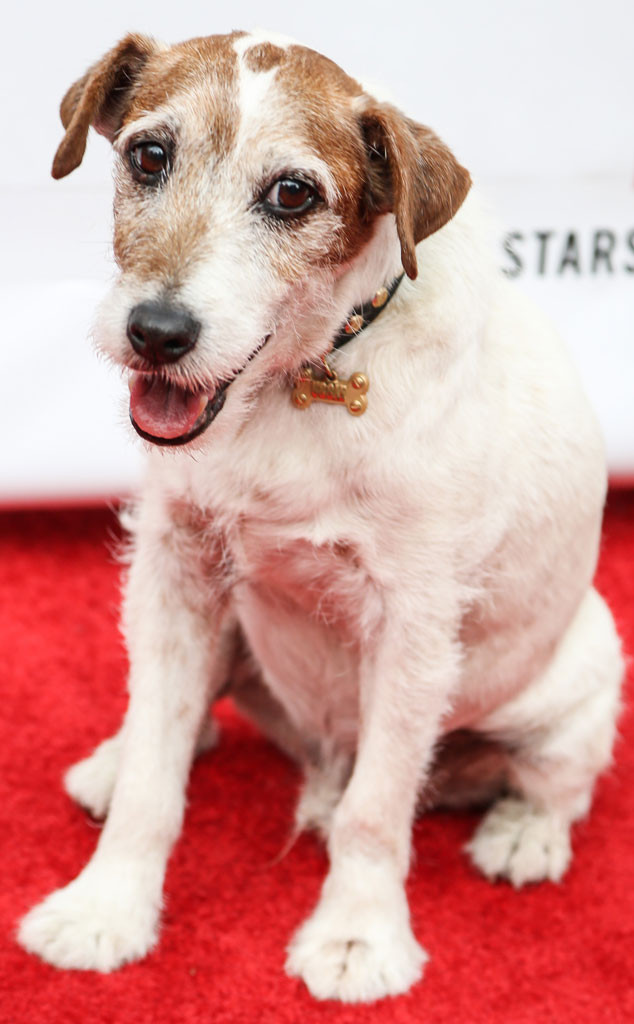 Chelsea Lauren/WireImage
Uggie, the dog who starred in the 2011 Oscar-winning film The Artist, has died.
The Jack Russell terrier, who hit it big by starring in Robert Pattinson and Reese Witherspoon's 2011 movie Water for Elephants, was put down last Friday in L.A. after battling a prostate tumor, according to TMZ. He was 13.
Uggie, who was owned by animal trainer Omar Von Muller, won the Palm Dog Award at the 2011 Cannes Film Festival for his work in The Artist. He also won the Golden Collar Award for the role. Sarah Clifford, who trained Uggie for his scenes in The Artist, told TMZ that he was "a perfect little terrier. I will forever hold him dearly in my heart and never forget his infinite love for chicken and hot dogs."
"Sad news. Our beloved Uggie has passed away," the dog's official Twitter account confirmed Wednesday. "He will always live on in our hearts and in film, his book, and his app. Miss you buddy."
In an exclusive statement to E! News, The Mindy Project's Beth Grant said, "I was just crazy about that pup! He was the cutest, sweetest, SMARTEST little fella. He really added so much to The Artist, we all felt very lucky to have such a special pup. He came to the premiere at the AFI Film Festival and was just as social as he could be, meeting so very many people, always happy! Wherever we went to do press, he was never afraid of the lights, or the crowds and excitement—always enjoyed meeting people!"
"One of my favorite memories of The Artist press tour happened while taking photos on the red carpet at the Golden Collar Awards. I was holding him and he gave me a huge, loving lick right on the mouth! I'm an ole country girl at heart who has always loved dogs and that photo is a cherished one for me."
Grant called Van Muller a "loving man who rescued Uggie from being sent to the pound. He always had a pocketful of sausages for Uggie and we all enjoyed giving him a bite when we were allowed."
"Jean Dujardin genuinely loved Uggie. They were quite close and at our various events Jean would hang out with Uggie as best friends do," she said. "They had such a beautiful communication with just a look."
"We were lucky to have such a smart, sweet doggie," Grant added. "He was definitely a big part of the movie and in all of our hearts."