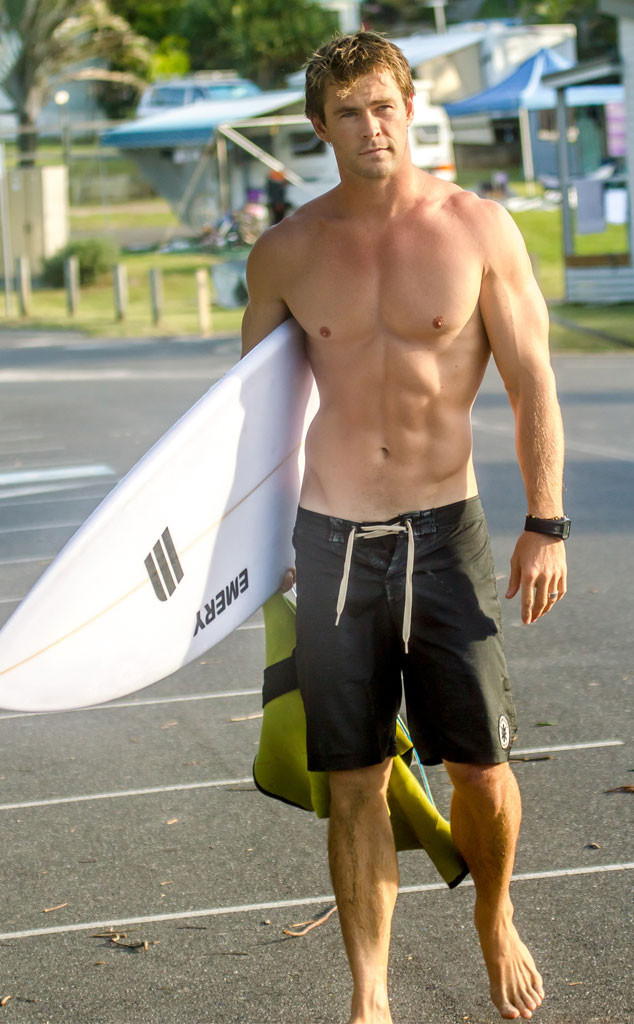 Diimex
Happy birthday, Chris Hemsworth!
The hunky Australian actor turns 32 today and instead of blowing out so many candles to honor this momentous occasion, we shall take a look at the reigning Sexiest Man Alive's 32 hottest photos.
The actor made it big in 2011 when he starred as the Nordic superhero Thor in the eponymous Marvel blockbuster and ever since his big break he perpetually stuns with his swell looks and all-around good guy persona.
Although there were so many smokin' pics to choose from, we've managed to narrow it down to 32 to best honor the birthday boy's hammer-wielding, world-saving, penis-flaunting (you know, in Vacation) career. We appreciate your existence, Chris.