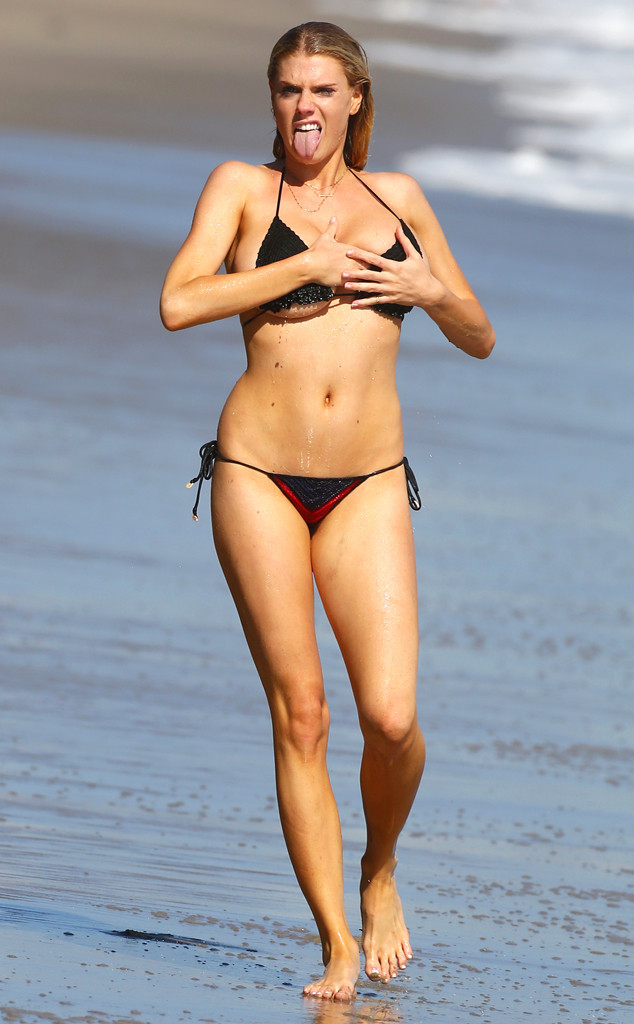 Lazic/Borisio/INFphoto.com
Warning, luggage may have shifted during flight.
Charlotte McKinney had to use her hands as a second line of defense during a beach outing in Malibu when her skimpy bikini top failed to keep her large, ahem, assets in place.
McKinney was somehow able to escape nip-slip-free, but that doesn't mean that she was skating on thin wardrobe malfunction ice over the course of her day.
And while she seemed to be fully aware that photographers were watching her every move, McKinney joked around and stuck her tongue out to make several funny faces. But that facial expressions did little to draw the eyes up, if you get what we're sayin'.
But aside from her barely there stringy top, the model's bikini bottoms appeared to be even smaller! Hard to believe, right?