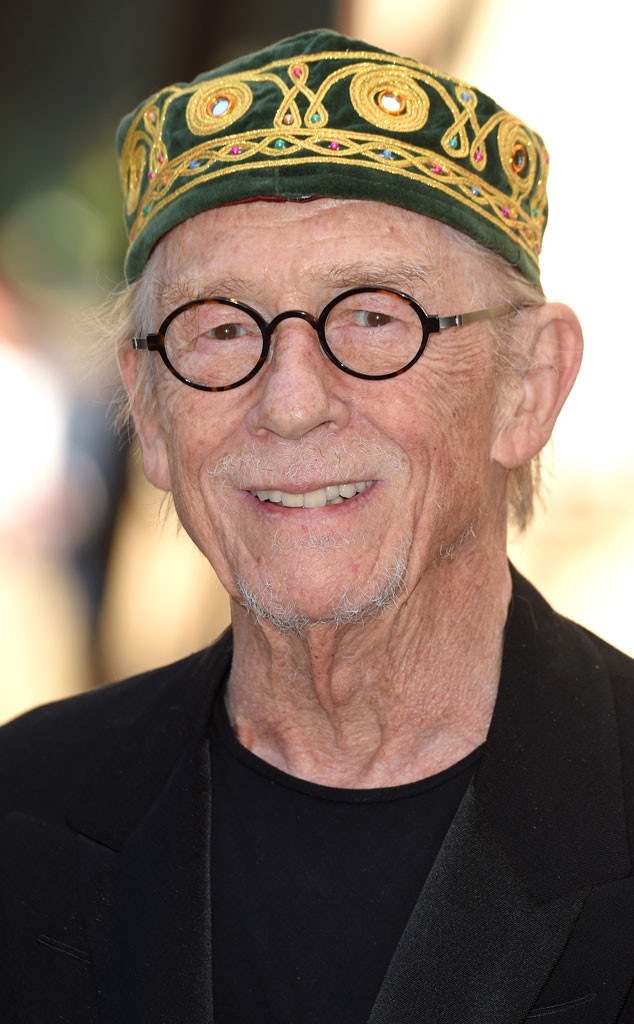 Karwai Tang/WireImage
It's been a few months since we've heard from Sir John Hurt, who revealed that he was diagnosed with early stage pancreatic cancer earlier this year, and now the beloved actor says that he's optimistic about his treatment.
In a new interview with Radio Times, the 75-year-old star admitted, "I can't say I worry about mortality, but it's impossible to get to my age and not have a little contemplation of it."
He continued, "We're all just passing time and occupy our chair very briefly. But my treatment is going terrifically well, so I'm optimistic."
Hurt also explained his opinions on present-day society's views on alcohol, saying, "Society is much more homogenized, and we're all supposed to conform. People are censorious but the pendulum will swing back, as it always does. There were difficulties in those days obviously, but life was more fun."