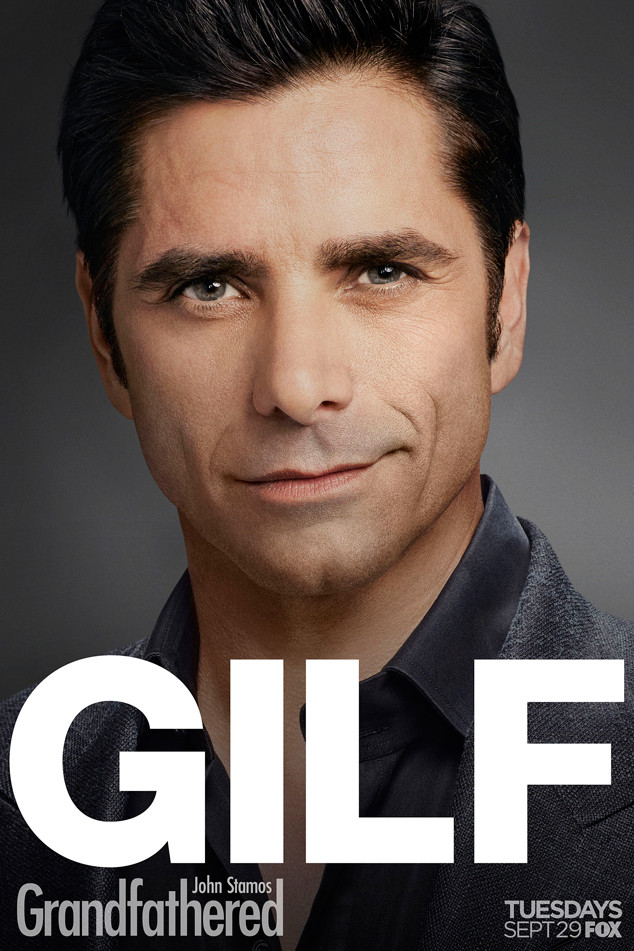 FOX
Forget DILFs, we're all about GILFs this fall. And the reason why? John Stamos. Who else?!
Yes, really, we now live in a world where John Stamos is playing a grandfather on TV...and we love living in said world.
Stamos, who turns 52 on Aug. 19, is set to take on the role of a bachelor-turned-new grandfather on his new Fox sitcom Grandfathered, which premieres Sept. 29, and E! News has your exclusive first look at the hot, hot, HOT new poster for the series.
But get your mind out of the gutter, people: GILF totally stands for Grandfather We'd Like to Friend.