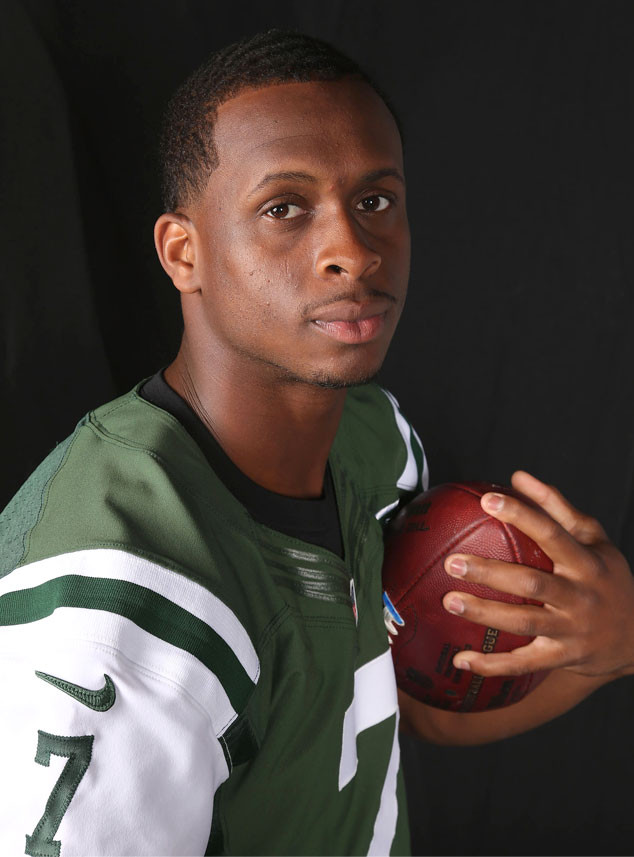 Al Pereira/Getty Images
UPDATE: Ikemefuna Enemkpali has apologized two days after the scuffle.
New York Jets quarterback Geno Smith is going to be sidelined for six to 10 weeks after being punched in the jaw in the locker room by now former teammate Ikemefuna Enemkpali, head coach Todd Bowles announced at a press conference today.
E! News has learned that the athlete, who was presumably going to be starting this season, is currently in surgery and is expected to make a speedy recovery.
The Jets' offcial Twitter account confirmed that Enemkpali, a 24-year-old linebacker who was selected by the Jets in the sixth round of the 2014 NFL draft, has since been released from the team and the organization has signed cornerback Javier Arenas.
Bowles addressed reporters before practice today and appeared stoic (and slightly annoyed) as he detailed the scuffle.