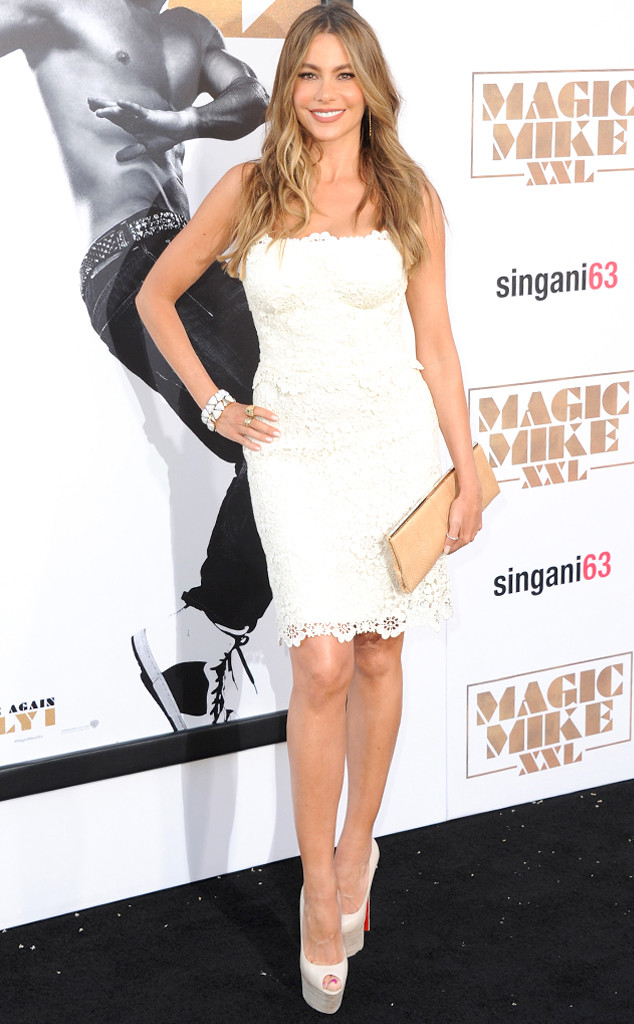 Jon Kopaloff/FilmMagic
Bart Simpson is getting hot for teacher, and we don't blame him.
Sofia Vergara is heading to The Simpsons as Mrs. Berrera, a new teacher who catches the eye of the eldest Simpson kid, E! News has confirmed.
If you're thinking that the perpetual ten year old is just a tad young for a crush on his teacher, you would be right, but it all makes sense after you hear the plot for the episode.
"Teenage Mutant Milk-Caused Hurdles," which will air sometime this season, finds Bart drinking a milk substitute that contains some bad hormones that trigger some early puberty, complete with a mustache and feelings for his teacher, who also happens to pay him a bit more attention than he's used to getting from his teachers.